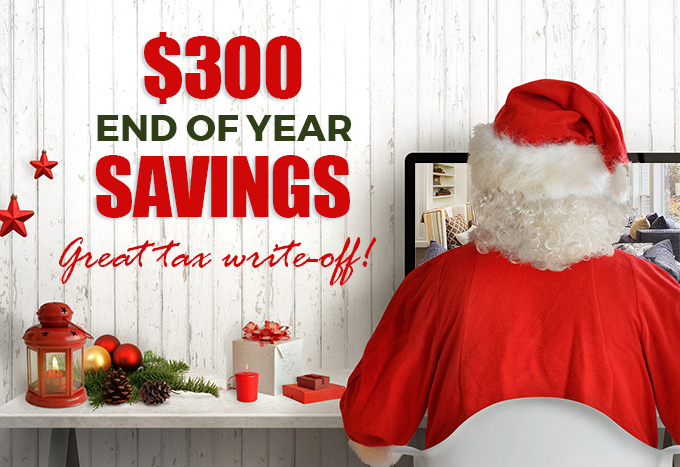 Make 2020 YOUR YEAR with a site that sets the bar higher and puts you way ahead of the competition. To help you take those first steps we're discounting $200 off our website set up and including an additional 7 professional iStock images for FREE! Over $300 in Savings!
The clock is ticking to save on an IDXCentral premium website AND get your tax write-off in before the December 31st deadline! Strapped for time and can't focus on a website right now? No problem! If you purchase during the month of December, we can put the website on hold until you're ready and you'll still receive the discount and tax write-off.
Need inspiration? Check out our portfolio, you'll find amazing sites launched over the last year. Start 2020 right with a responsive website that'll look great on every screen size, a website branded with your unique colors and logo, a website that is professional, impressive, and fully supported by an experienced real estate website team.
View WordPress Real Estate Websites
Semi-Custom Real Estate Websites Include:
IDX Solution (works great on phones, tablets, and desktops)
Optima Leads app, for managing leads on-the-go
Marketing Automation, custom ready to go drip-email campaigns (Optional IDX Feature)
Automated Monthly Market Reports via MarketBoost (Optional IDX Feature)
Eureka IDX, portal-quality map search (Optional IDX Design)
Responsive, mobile-ready real estate website design
Landing Page add-on, create custom landing pages for your marketing campaigns
Directory Page add-on, designed to help manage your social media links on Instagram and more
Other Custom WordPress Real Estate Add-ons
Original designs, created in-house and fully customizable
Real Estate Blog
Free SSL Certificate Setup
Search Engine Friendly design (SEO ready!)
Premium Plugins and High-Quality Banner Photos Included ($600+ value)
Video Capable Designs
Phone and email support, all located in the U.S.
Built on WordPress
You OWN the website!
Full Service Maintenance WordPress Care Plans, Choose the Level of Assistance You Need
Designed and supported by our talented team that cares, your success is our success
AND MORE!
Make 2020 your year to blow the competition away! Contact us to get your $200 Discount and 7 professional iStock images for FREE today!
Call (888) 577-8027 ext 1 for sales or contact us via online.
Offer Valid until January 10th, 2020.