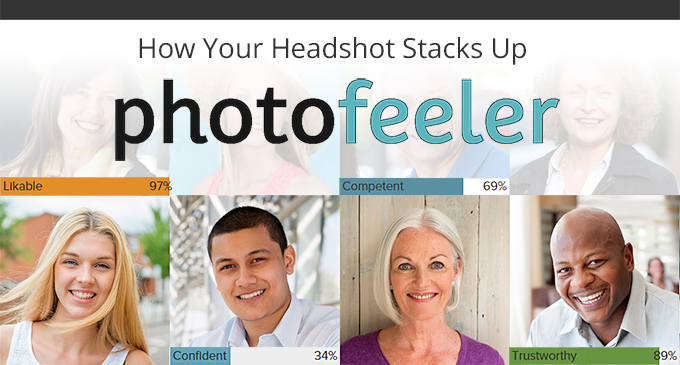 Have you ever considered that your agent headshot could make or break a new lead?
Could your "serious" LinkedIn profile photo actually make you appear "arrogant?"
When a prospective new client views your website or LinkedIn profile for the first time, they're going to decide just how competent, successful, and trustworthy they think you are based on your headshot. So what can you do to ensure you come out on top? Just as important as your well crafted agent biography is your headshot is even more important – a single image of you can convey a wealth of information, and trying to pick the perfect photo is where PhotoFeeler can help you!
Advanced algorithms by Carnegie Mellon University Ph.D. mathematicians make PhotoFeeler a valid scientific tool, not just a toy or game.

Our vote score normalization and voter fraud detection artificial intelligence make us the world leader in giving you statistically accurate results that you can trust. – PhotoFeeler
PhotoFeeler allows you to take the guesswork out of choosing your best agent headshot for your website. If you're using a professional photographer you should request a series of images, or if you're taking your own photos be sure to take a lot so you have multiple shots to choose from. Once you've got your favorite photos ready, upload your images to PhotoFeeler and watch the reviews roll in. Real people will rate your agent headshot based on how competent, likeable, and influential you appear, for example. Choose your new profile photo using hard data from real people that might make or break future prospects.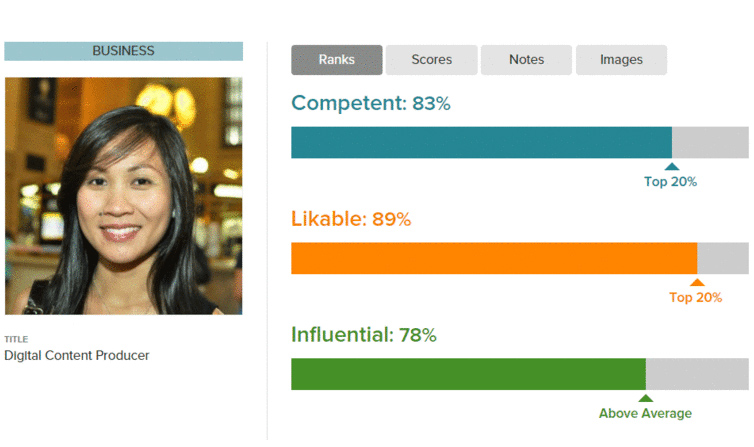 Getting Started with Photofeeler
Not sure how to get started? Follow this helpful guide to taking your own headshots and editing them – a tripod/stack of books, a camera with a timer, and a blank wall for the background is all you need to begin. Once you have some photos taken, you'll want to edit them and there are a number of free, easy to use photo editors you use to do this. Once your free account is set up you will be asked to survey other profile photos to earn credits. Once you have ten credits earned you can have your photo submitted for review and the results emailed to you. If you don't want to review other profiles and quickly move on you can buy credits which is where Photofeeler makes their profit. The reviewing process took less then 3 minutes, a small price to pay to have your agent headshot reviewed for free.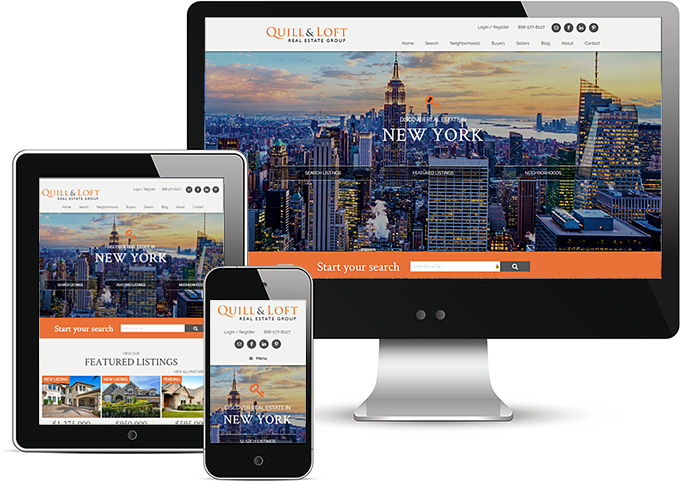 While it's no surprise that our brains are complicated, the way we interpret facial expressions is so complex that technology is still trying to figure it all out, thus feedback from regular people (most of who will buy or a sell a home in their lifetime) can be paramount in making sure you use a photo that will benefit your real estate business, not hinder it. Keep in mind, visitors will look at your entire website, if it's running on old technology and doesn't work on mobile devices, you need to a responsive real estate website and responsive IDX solution to stay competitive and we can help. We have served over 5,000 real estate agents and brokers with providing cutting edge real estate websites and IDX solutions from coast to coast, Mexico and Canada. Learn more about our real estate website services or contact us now at (888) 577-8027 ext. 1.
View WordPress Real Estate Websites
Contact Us to Learn More
Other Related Articles