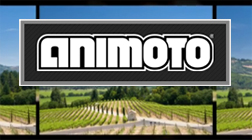 Today, we present to you Animoto – one of the most creative ways to create real estate videos and slideshows. The technical age has made promoting and advertising real estate listings easier than ever, and Animoto is one of the best advertising techniques available. This amazing software allows real estate agents to create professional video presentations that showcase agent listings, neighborhood profiles, and introduce agents as professionals in their field.
How it Works
Animoto allows real estate agents to combine high-quality images and short video clips with music to create beautiful slideshows. Best of all, Animoto is inexpensive and easy to use. You start by uploading photos and video clips, or sync Animoto to your Facebook, Picasa, Flickr, Photobook, or SmugMug account. Then, you choose music from Animoto's large music library, type in the text you want included, and Animoto produces a beautiful video slideshow within minutes. If you aren't satisfied with the result then Animoto makes it easy to resubmit the video until it meets your expectations. You will find this part somewhat addicting as you resubmit to see what new combination Animoto will come up with.
Create Featured Listing Videos
Imagine using high-quality photos complemented by rhythmic music to showcase a featured listing. Animoto offers an excellent way to make a seller's listing available to a lot of different people. Agents even have the option of making a branded or unbranded video. An unbranded video is preferred when you want other real estate agents to make it available to their clients. This will increase the number of viewers and sell properties faster. If you choose to include your contact information, Animoto offers a customizable button that can be displayed at the end of the video to give viewers instant access to you.
Create Neighborhood Profile Videos
Animoto videos are the perfect way to introduce a neighborhood or community you serve. They give you the opportunity to show a large number of pictures in a short amount of time.  Writing neighborhood profile pages is a great way to educate your visitors, but taking it a step further and adding video is a  fantastic way to really engage your audience.
View the example Sonoma  neighborhood video at the top of this neighborhood profile page. We specialize in real estate WordPress add-ons and found Animoto to be a perfect fit with the neighborhood profile add-on template. Animoto videos have the potential to make your real estate site more appealing and hands-on than other sites.
Create an Agent Bio Profile Video
What better way to introduce and promote yourself as an agent then to show potential clients a personalized video of all you have to offer. This personal video could include the area you serve in, homes that you have sold, testimonials from clients, family images, hobbies, extracurricular activities, and more. A personalized video will allow potential clients to "connect" with you before they actually meet you in person, making it a great addition to your website. There is no substitute for writing a real estate agent bio, but adding the video touch adds that personal touch. View some of Animoto's real estate videos and get your creative juices flowing.
Sharing your video with the World
Animoto videos can be viewed in HD from Animoto's website, posted to a website or blog, shared on Facebook or YouTube, or burned onto a DVD. These videos are unbranded, meaning Animoto does not put their logo in the video or anywhere else, so your clients will never guess how easy it was to create this stunning presentation.
Animoto App
Animoto also lets you share videos on the go. With their Animoto mobile app, you'll be able to create, share, and watch your videos everywhere you go. The app will easily let you share your videos via email, Facebook, Twitter, text, or save to your Camera Roll. Go Animoto!
With more and more people spending their free time on the Internet, real estate agents have the opportunity to look for creative ways to reach potential clients. Animoto offers real estate agents a creative and simple way to promote featured listings, the area in which they serve, and themselves. All it takes is a few clicks of the mouse and Animoto will add a great deal of spice and creativity to your real estate marketing campaign.