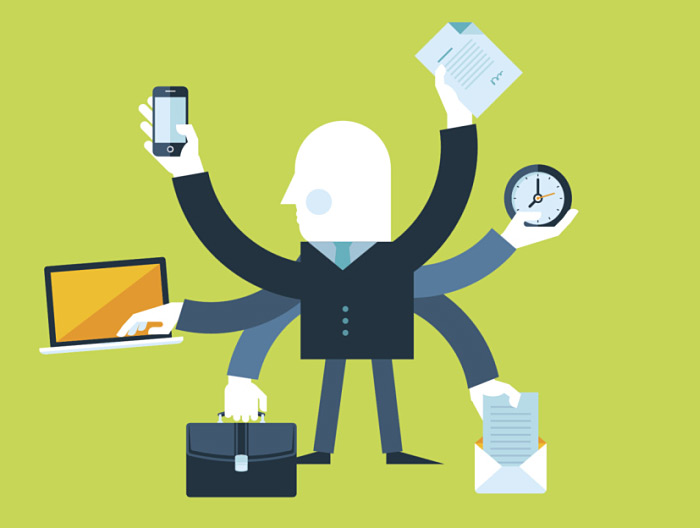 Now that you have an IDX search solution and powerful real estate website don't overlook these simple yet effective marketing tips that can help you get the most from this great lead generation tool.
Email Signature
Every time you send an email, both professionally and personally, you should have your Name, Company, Phone numbers, and Website address (URL) as part of your email signature. Not only will it be easier for people to contact you, they may not be aware you even have  a website if you don't promote it. If you actively participate in Twitter, Facebook or other social media sites, you also want to link to those profiles as well. Your email signature is a great way to feed your clients into other avenues that you market and brand yourself.
Print Collateral
Your website should be one of, if not the focal point of all your advertising, branding and marketing campaigns. Get the word out by printing your website on EVERYTHING. Ads should display not only your website name, but the fact that it has all available listings. Have your website on business cards, letterhead, envelopes, print advertisements, property flyers, car decals, etc.
Voice Message
As part of your marketing efforts, why not direct potential clients to your website on your voice message? Example: I am unavailable at this time, please leave a message, or view my website to search all available listings at www.yourwebsite.com
Rider Signs
Your rider is a great source of advertising! Use it to advertise your website i.e. "View all available listings at www.yourwebsite.com"
Linking
Find businesses related to Real Estate who have a website and agree to linking  to your website. i.e. Title Companies, Mortgage Companies, Architects etc. Contact them and ask if they would add a link on their website such as "Search Area Real Estate, Click Here" and in return you offer referrals and lip service. This is great way to start getting qualified traffic to your website plus search engines give a lot of SEO weight sites that have a lot of other popular sites linking directly to them. Your site is seen as popular by association.
Directory Sites
Look to your local chambers, newspapers, city sites, etc. to get your website linked. Contact them to find out if a link to your website can be added. Some might add it for free or require a fee. If they are high ranking (popular) websites with qualified traffic, it will help your overall positioning. Search engines look for sites that are ranked well and those sites they link to. Your site becomes popular by association. To read more about search engine marketing, we would recommend visiting such sites as: www.searchenginewatch.com
Sell It!
Always advertise that your website allows visitors the ability to search all available listings – updated daily. (ie. Print ads, web banners, voice messages, radio ads, etc.) Emphasize the New Listings Notification system and that visitors can sign up for free. This will help reinforce your name and website with potential clients!
Be Proactive
Call existing and/or potential clients you may have spoken to in the past and let them know they can now search all available listings and be notified when new listings hit the market.
Example: Hi Bob, just wanted to follow up and see if you still had any interest in 3 bedroom homes around $500,000 – and let you know I have a great feature on my website that will allow you to search all available listings. Also, I will send you any new listings that meet your criteria as they become available.
Special Note! The agents who take it a step further and sign the client up themselves have been very successful in generating new leads.

The Importance: Stress to your clients the importance of New Listing Notifications. They are less likely to miss out on that perfect listing, they will be better educated regarding current market conditions and have realistic expectations regarding pricing. Sellers like this feature also since they can see what their home is up against – what buyers will be comparing the sellers home to.
Sign Them Up!
Along the same line as the above tip, every time you speak to a potential new buyer or seller, try to get their information and sign them up on your site. Ask those potential clients you meet at Open Houses or the curious who pop their head into the office for a quick inquire about a property. Let them know it is a FREE service and they can delete themselves at any time, or they can contact you to remove them.
Final Marketing Note
One of the best tips we could offer is to be proactive when speaking to prospective clients. Don't just tell people you meet about your new search and listing notification features. Ask them what they are interested in, get their email address and let them know you will keep them informed via email as new listings become available. Take the time (about 30 seconds) to enter their information for them into your New Listings Notification feature (if you leave it up to them they may forget). Let them know they are free to remove their name at any time or simply contact you to do so. With SPAM (unsolicited email) being such a problem, you never want to send them something they don't want. Soon enough they will truly appreciate the ability to get new listings as quickly as you do. This keeps your name and website in front of them repeatedly, helping ensure they remember you when ready to make an offer, refer a friend or family member, etc.
These are just a few of the ways you can promote your professional real estate website to generate leads and provide outstanding customer service to your existing clients. The more you get in front of a prospective buyers or sellers, the more likely they are to do business with you in the future. Read more real estate marketing tips in our blog and if you are in need of a real estate website and IDX solution we can deliver. View our mobile friendly and responsive real estate websites available now.