How to add IDX to Facebook is something every REALTOR® should take the time to do in order to drive more traffic to their site. Facebook is one of the largest social networks you can market to as a REALTOR®, but are you taking advantage of IDX on Facebook? If you have a real estate website, an iHomefinder or IDX Broker IDX Solution, and a Facebook Business Page, you have everything it takes to put Facebook and IDX to work for you! (Learn more about the nations leading IDX solutions)
Note: Since this article was written Facebook now requires you to have 2000 likes before the IDX can be integrated into your Facebook account.
Here's a quick rundown on why adding IDX to your Facebook page will be beneficial:
Facebook is used by over three-fourths of Americans, that's a huge audience
IDX listings will link back to your website, helping you drive traffic to your site!
Shows off your social media savvy skills, proving you're a modern REALTOR®
Leads can browse and/or search your listings right from Facebook, thus it's easy to use
Facebook Ads can drive users to your Facebook Page where they'll immediately see your IDX, giving you an extra chance to capture that lead
Customize Facebook IDX display with your branding, helping leads remember you
And it's another easy search tool for clients to use
How to Add IDX to Facebook – iHomefinder
iHomefinder IDX for Facebook will allow you to add two separate tabs to your Facebook Business Page, a property search tab and a featured properties tab. Once added the "Property Search" and "Featured Properties" will take users to your new IDX pages on Facebook. When they perform a search or click on a listing to see more, they'll return to your website. This is an excellent way to drive traffic your website where they can find all the other great features your site offers. View Fawne Haye's Facebook account showcases her featured listing and integrated IDX search using iHomefinder IDX. Watch this short video on how to add iHomefinder IDX to Facebook. (Video 4:13)
How to Add IDX to Facebook – IDXBroker
IDX Broker's IDX for Facebook allows your featured listings to be displayed via the Featured Listings tab on your Facebook Business Page. After you've installed the IDX, your leads can browse listings. Clicking on a listing will bring the user back to your website where they can sign up for new listing notifications and experience other feature rich tools on your site. With IDX Broker IDX for Facebook, you can take it a step further and brand your Facebook Featured Listings page. View James Rowlett Facebook account showcasing his featured listings using IDXBroker IDX. Watch this short video on how to add IDX Broker IDX to Facebook. (Video 5:32)
Adding IDX to Facebook is just one more way to capture leads, and it's important to keep Facebook updated with new and interesting posts as part of your marketing strategy. Need advice or assistance? Here are some insightful Facebook posts to help you get started:
Over 100 Facebook Marketing Ideas for REALTORS
How to Set-up a Facebook Business Page
10 Facebook Tips for Engagement: the Know-Like-Trust Formula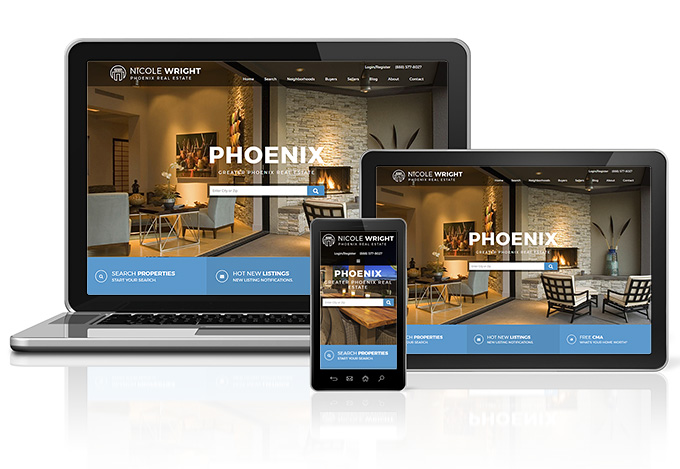 Need an IDX or powerful new website?
We can help with that! If you're in the market for a responsive real estate site, or an IDX solution including lead capture tools and SEO friendly indexable listings, give us a call! We specialize in WordPress real estate websites, IDX sales and integration. We have over 20 years of experience, we can show you how to add IDX to Facebook and so much more.
Contact us or call direct at (888) 577-8027 ext 1 for sales.
View WordPress Real Estate Websites
Contact Us to Learn More