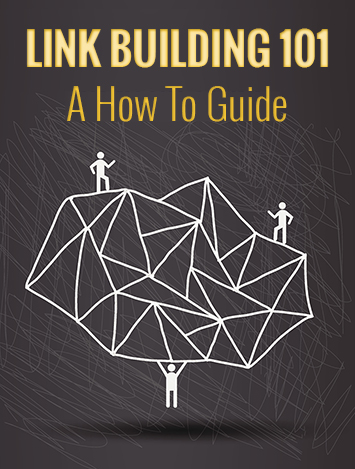 Just what is "Link Building", and why is it so important these days? Moz.com's recent article on The Beginner's Guide to Link Building is a comprehensive guide on exactly what makes a link high-quality (and conversely, bad links that can detract from your SEO), as well as how to go about using them to gain higher search engine rankings and increase site traffic (from said rankings and the links themselves). If your real estate site has been gathering dust since it went live, perhaps this is a good starting point to attract those leads you've been missing. It's one of the most effective ways to help rank your site better in search engines if done right.
If you're not sure where to begin, don't fret; the article addresses the issue from the ground up, starting with a plain-language explanation of the basic anatomy of a hyperlink; moving on to how search engines use links and assign ranking values to sites from them; and lastly, how the endeavor of link-building can establish your brand identity, build helpful bridges within your industry, and earn you substantial business from referral traffic alone. And this is just the first chapter of the article – the following chapters are worthwhile slow day reads as well:
Chapter 1: What Is Link Building & Why Is It Important?
Chapter 2: Types of Links (Both Good and Bad) – provides a helpful guide on which links search engines look favorably upon, how to drum up link-sharing when you're first starting out, and some cautionary advice about trying to cheat search engines with aggressive black hat strategies.
Chapter 3: How to Start a Link Building Campaign -outlines the basic marketing (because that's essentially what link-building is) strategy you'll want to pursue when first starting out.
Chapter 4: Link Building Tactics – explains the benefits of content-based link-marketing, as well as outreach tactics such as broken link building and link reclamation.
Chapter 5: Link Building Metrics – gives a number of metrics to determine if pursuing a potential link is really worth the available time and resources.
Chapter 6: The Good, the Bad, & the Ugly of Link Building – goes into greater detail about the topics of white-hat and black-hat link-building strategies (basically safe and sustainable vs. fast short-term gains), and the dreadful penalties for running afoul of search engines.
Chapter 7: Advanced Link Building Tips and Tricks – lists a few non-industry-specific and time-tested approaches to finding influential bloggers, coaxing more links from shared infographics, and of course, a list of resources at the end to further refine your link-building mastery.
If this seems a bit overwhelming, don't read and implement all seven chapters in one sitting! Instead, take a few minutes each day (or even each week, which would still put you ahead of many competitors) to create original content that's of interest to your site's visitors, and gradually plan your link-building strategy to earn the traffic your site deserves. We also suggest reading our blog post on Resources to Link Building Tips and SEO Best Practices for other valuable resources on link building.  If you'd like a few more pointers to get your site in motion, we'd suggest checking out our past blog posts on SEO and real estate marketing tips. And of course, if your real estate website is long overdue for a complete overhaul, or you're shopping around for your very first WordPress site, we'd suggest checking out a few of the professional real estate websites we offer. Choose from our responsive design to mobile optimized websites, even custom real estate websites with IDX integration.