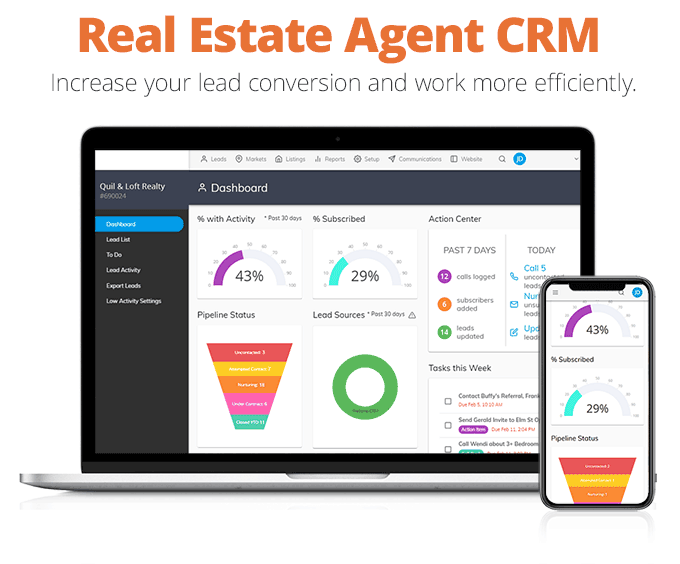 Take control of your business and work your leads with the built-in real estate Agent CRM with IDX. Now you can convert leads into long-term clients. This CRM ties directly into your Optima or Eureka iHomefinder account, allowing you to work efficiently and consistently with your lead activity and CRM tools all located in one place!
What's Included with the Agent CRM with IDX Package?
Automated Follow-Up drip-email campaigns ready to launch or customize.
Smart Content enhances campaign emails with content leads care about.
Lead Aggregation from 30+ sources, manage all your leads in one place.
Real-time lead activity including viewed and favorited listings, prices ranges and locations.
Optima Leads app lets you manage leads and track activity anywhere you go.
MarketBoost Market Data engages past and present clients and keeps you top-of-mind
Task management tools allow you to track upcoming tasks, appointments, and general to-dos.
Lead pipeline helps you keep track and focus on working your hot leads.
Lead tagging, history and notes keep you organized.
Daily goals and suggested activities keep you on target.
Portal-quality Eureka IDX Property Search
Traditional field-based IDX Property Search
How does the Agent CRM integrate with your real estate business?
Mastering the real estate Agent CRM with IDX will keep you focused so you'll never miss a lead again. Studies have shown lead conversion dramatically increases the sooner you contact a lead after they've been to your website. With the Agent CRM tools, new leads can be automatically assigned to a drip-email campaign as soon as they register to receive listing alerts, or they can be assigned to a campaign based on their specific lead source. As your website and business grow so do your leads and the time it requires to manage them all – the CRM helps you efficiently optimize your time.
The Agent CRM plays an important role in completing your real estate marketing by helping you stay in front of new leads. For example, use landing pages or our custom landing page add-on to target specific niches and generate more leads, then add those leads to your CRM and assign them to a campaign. Assign yourself tasks and schedule appointments to stay on target. Tag leads with keywords so you can sort similar leads or catch up to speed on a lead's real estate needs.
Put the real estate Agent CRM with IDX to work for you and propel your business at home or on-the-go. Give us a call at 888-577-8027 or email us if you'd like to learn more, have a demonstration, or upgrade to the Agent CRM with IDX.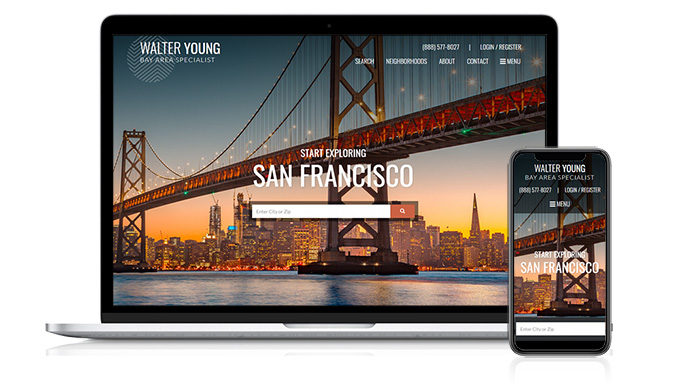 New Special Pricing – to build a better business today!
Considering everything that has happened, and the effect this will have on the real estate market, we would like to help as much as possible and currently offering significant discounts on our WordPress real estate websites with IDX. There's a reason we've been in business for 25 years developing the best real estate websites with IDX on the market – let us show you what we can do for you. Learn more or contact us today at 888-577-8027 to talk about how we can save you hundreds on a new website.