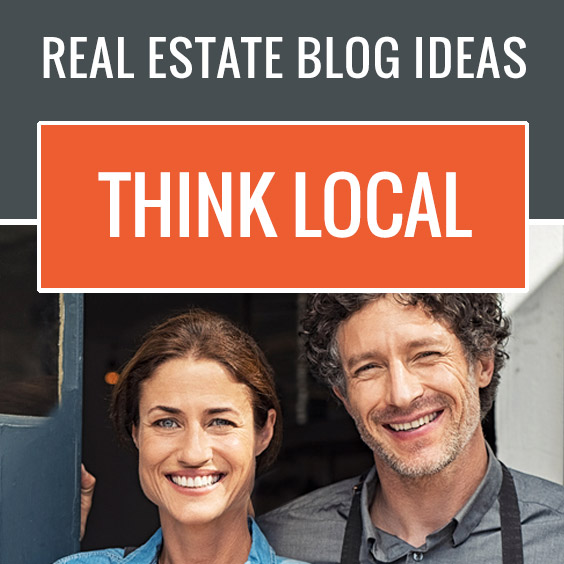 Start "thinking local" and that list of real estate blog ideas expands quickly. Frequently updating your blog with the latest happenings in the community, and revealing the secrets that make the community tick are subtle, yet effective, ways to show potential clients how you are involved. This allows you to create a feeling of goodwill with people you haven't even met. They will see you as more than just a real estate agent, but as a real estate agent who really loves where they live, work and play. Take away from this list those ideas that really speak to you and you'll have an easy time writing compelling, informative topics everyone will want to read and share. Happy writing and don't forget those SEO keywords and phrases!
1. Neighborhood Profile Pages
A sure way to engage and educate potential buyers is offering neighborhood profile pages complete with photos, quick search and recently posted listings. Visitors get an inside view from a realtors perspective so they can compare and get a better feel for what the areas are like. You might consider our Neighborhood Add-on that is nicely designed and formatted easily so you can add and update pages, photo galleries, quick search and recent listings. View this example neighborhood profile page.

2. New Construction, Re-development or Planned Community Projects
Keep clients informed on the latest developments in construction projects. Make sure to mention the builder, estimated completion date, and what makes the project special or attractive to home buyers. Give an update on any controversy that might be surrounding the project, and include important agent opinions about it.
3. Local Resources
This is a resource list of public facilities that you can add to your blog. Your list should include the town hall, library, schools, hospitals, recreation centers, senior centers, utilities, etc. Include phone numbers and website links if possible.
4. Local Businesses
Revealing "inside information" about your favorite local businesses or business that were voted the "best of" in your community will be very useful to your clients. Make sure to update this list occasionally to ensure that the information is fresh and current.
5. Local Builders
Clients looking to build their own home will appreciate a blog post featuring popular local builders. Include their building style, past projects, and showcase some photos of their work. This is also a good way to form a possible partnership with a builder where you could agree to promote each other on your websites.
6. Photo Gallery or Video of Your Town
The phrase, "a picture is worth a thousand words," can be taken quite literally on your blog. People love photos, so a gallery of images should definitely be included on your site. This could include family photos, vacations, and things you do on your leisure time as well as homes you have sold, pictures of you with happy clients, etc. You could even use Animoto.com to create a special video set to music and text.
7. YouTube Videos of Your Town
Entice people to linger on your site and share it with friends by embedding a series of interesting YouTube videos that you have found into your site. These can be presented by subject matter, i.e., scenic, downtown, travel, hotspots, amazing people, etc., or you could just feature a few videos a month.
Check your local tourism organization for videos that are already produced to embed in your blog post. You might be surprised at great videos already available and professionally done saving you the time and/or money developing your own.
8. Local Taxes
This is a great opportunity to create goodwill with your clients by providing helpful tax information to potential buyers. Be sure to include tax breaks that might sway them one way or the other. Anything that can make clients see that you are on "their side" and want to give them the best deal possible is beneficial.
9. Architectural History of the Area
Writing about your area's local history and architecture will reveal your depth of knowledge as a real estate agent. Include popular historical sites and renovated homes. If possible, offer information about a company that specializes in historical renovations. Mention information about museums and historical societies, and include historical photos (with permission) to engage your readers.
10. Demographics
Research the demographics of your area, i.e., average age, income level, number of home owners, renters, students, business owners, second home ownership, crime statistics, college graduates, etc.
11. Community Events
Show what an active community you live in by covering the hottest local events throughout the year. Personal insights are priceless! Give tips about how early to arrive, best parking areas, how to save on ticket prices, the best seats, etc. Be sure to post photos from the event to show your participation and support. For an calendar plug-in you might consider The Events Calendar Pro to help give a professional calendar that's neat an organized.
12. Profile a Business a Week
This is a great way to develop fresh new content for your site, while creating goodwill with local businesses who will appreciate your support. The profile should include what makes their service/product stand out, when they have their best sales, etc. You might even be able to work with the business to offer a discount or gift for visitors to your site.
13. Giving Back
Donate a portion of your sales to a local charity to show you are caring and have an invested interest in the community. Feature the charity on your website, with information about how others can donate as well, who it benefits, and how far a small donation can go.
14. Community Involvement
Provide a list of ways that others can get involved in the community. Whether it is by simply volunteering a few hours a week to read with elementary school kids or something more intense, people will appreciate the opportunity to lend support.
15. Hometown Heroes
Spotlight the amazing individuals or organizations that really try to improve the community and give back. This does not have to be limited to local charities, see if you can discover the hidden heroes that give back without receiving any thanks (i.e. amazing foster parents, school volunteers, etc.). Look for people that might not get noticed otherwise.
16. The Perfect Day
Have fun with this one! Once a week or month, write about what you would consider to be a perfect day where you live. Paint a vivid picture of what you would like to do and where you would like to go. It could be written as a timeline of your day, starting with your favorite breakfast or coffee shop, a fun bike trail, hike, or swimming hole with the kids, favorite shopping spot, best place to catch an evening show or concert, etc.
17. Can I Get A Whoop Whoop?!
If your city's got it then flaunt it! Has your city received any accolades as one of the "Top Ten Retirement Cities," is it a "Best Fit Town," has it received an award for "Low Crime Rate," won the title of "Tree City USA," "Yo-Yo Capital," or "Best Homemade Ice Cream Shop"? This is a chance to reveal what sets your city apart from the rest.
18. Spotlight Homes
Write about homes that have made it in the press or on television. These could be amazing vacation homes, HGTV renovations, historical homes, luxury or celebrity homes, etc. Engage your audience with lots of pictures.
19. Kids Corner
Parents are always looking for great toddler and kid friendly places to play or get involved with a program. List the best places to go, including events, tours, zoos, art classes, dance classes and organized sports. They'll appreciate a one-stop location for great ideas and will even share it with friends.
20. Fan Club
Promote your favorite sporting team. Include what sets them apart, and what it is like to cheer for them and be a part of something local and bonding. You could even spotlight amazing kids in the area who have made a name for themselves in some kind of sport, i.e. snowboarding, skiing, skateboarding, soccer, etc. Parents and grandparents love this kind of thing.
21. Local Schools
Do you have an area with great schools? Write about what makes your schools so attractive and desirable. There might be more than one great school, and it could cover anything from K-12 to a community college or university. This could be written as a series or as a one-time post.
Two great ways to promote your area are by keeping clients "in the know" about what is happening locally and by providing helpful local resources. There are many topics you can cover that will be of interest. While you are writing, remember to plug in those SEO keywords and phrases to the keep your blog at the top of the search engines.
For other great real estate blogging ideas visit Real Estate Blog Ideas – Think Listings
Other Related Real Estate Blog Ideas:
For other great real estate blogging ideas visit
Real Estate Blog Ideas – Think Outside the Box
Real Estate Blog Ideas – Think Listings
Real Estate Blog Ideas – Think Buyers
Real Estate Blog Ideas – Think Sellers
Real Estate Blog Ideas – Think Market Conditions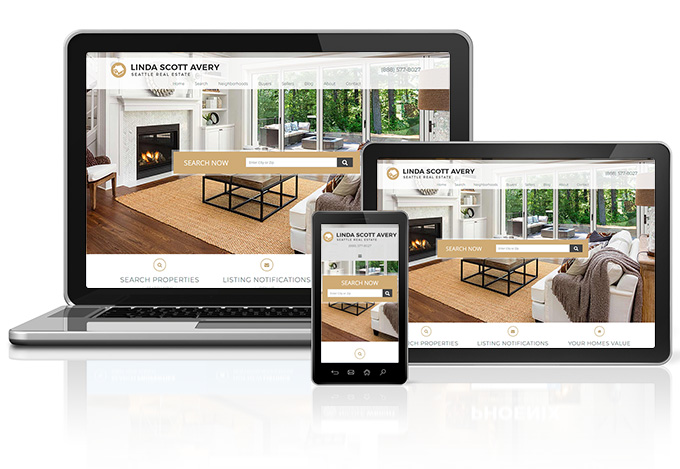 Real Estate Website Services
Now, more than ever, a real estate website is recognized REALTORS as an invaluable tool to generate new leads and connect with clients. Since 1995 we have serviced over 4,000 REALTORS and have a solid understanding of real estate website design, IDX sales and integration. We would love to show you what we can do. Learn more about our real estate website services or contact us now.