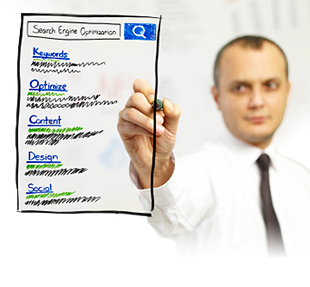 Looking to boost your SEO ranking  and increase your website's popularity? To better understand SEO practices and the world of link building we encourage you to learn more from the valuable online resources we have gathered below. There is a lot of information to digest, but once you understand the basic principles then you can put that knowledge at work for you. As you start to blog about neighborhood profiles, market statistics, featured listings etc. you will know how to apply the little tweaks that make those pages stronger and more effective in ranking your real estate website.
Valuable Online Resources
1. Yoast.com offers a great article titled "WordPress SEO." We highly recommend this site if you are new to SEO and the link-building concept (Link Building 101), or are looking for excellent blogging tips.
2. Distilled.net has a blog with great SEO troubleshooting tips, videos, tools, etc., and hosts Link Love workshops in Boston and London.
3. The Daily Muse offers insight into what factors most impact  a sites search engine ranking with their article on "SEO 101: What You Should Know to Improve Your Site's Rankings."
4. SEOmoz.org has a ton a tools designed to help you increase SEO rankings, including Open Site Explorer which can be used to find out who is linking to your site, analyze your competitor's sites to see who is linking to them, and more. To understand how to better use this tool, follow the link and watch the video called "How it Works."
5. BuzzStream.com claims to simplify the link-building process by focusing on strong relationships with other links. It charges a monthly service fee..
6. RavenTools.com is a little expensive, but is well-known in the SEO industry for its SEO, advertising and social media tools.
Other Resources to Build Traffic
There are other free ways of getting traffic to your real estate website through social media!
1. Facebook is gold mine for directing people to your website, as discussed in our article, "Real Estate Marketing using Facebook." Discover why Facebook can be one of your best assets by reading "Top 11 Reasons to have a Facebook Business Page."
2. Google+  is gaining social media ground. Your Google+ content effects your SEO ranking since Google indexes your Google+ content the way it does for website pages. Learn more about the power of Google+ on Mashables article Should Your Company Be on Google+?. Google Authorship is also a powerful way to get people to notice your blog articles and click through to your website. Use our easy guide and set your account up today, "How to Steps for Google's Verified Authorship."
3. Pinterest  In our article "Generate Real Estate Leads using Pinterest," we discuss how Pinterest can help attract visitors to your site, because "re-pins" always link back to the original source. To help get your creative juices flowing read "60 Pinterest Board Ideas for Real Estate."
4. LinkedIn has grown to over 200 million users making it a valuable social platform where professionals are learning and sharing information. LinkedIn's high rankings can be taken advantage of to boost your SEO. Read "LinkedIn Marketing for Small Business- Tips for SEO to learn more about taking full advantage of LinkedIn's search engine influences.
You don't have to pay a ton of money to make great strides in your website's SEO rankings. That's the beauty of having a little WordPress knowledge and a website – even the average real estate agent can learn some great techniques on how to boost their rankings and see great results. If you are in need of a WordPress real estate website then contact us here at IDXCentral.com. Our vast knowledge of real estate website design and IDX integration will help boost your website into the twenty-first century.