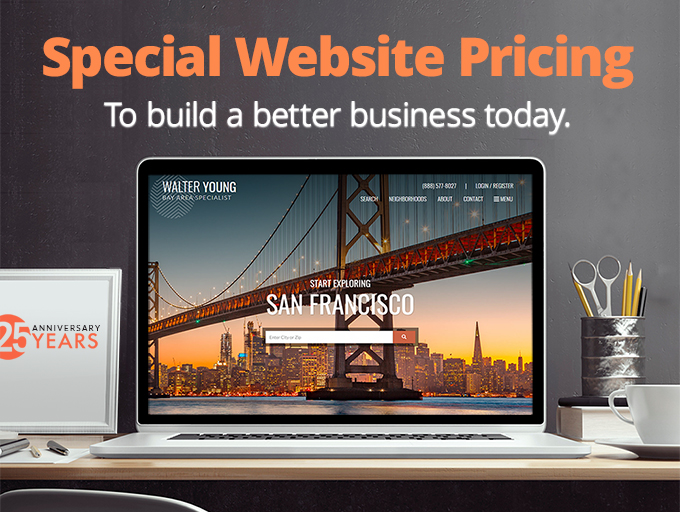 Let us help you set up a system to keep your business moving forward so you can take this valuable time to master your website and Agent CRM, create custom market reports, develop detailed SEO-rich neighborhood profiles and buyer/seller content, create custom landing pages and grow your marketing plan. Do it all from the comfort of your home with the support of our team behind you.
New Special Pricing – to build a better business today!
Given today's current events we feel the best way we can help is by offering special pricing on our websites and offer payment plans to get you started now. We're even discounting our IDX set up for agents who only need an IDX solution for their existing website.
This is for a limited time so you can be productive now.
Contact us via email or call (888) 577-8027 to learn more about our WordPress real estate websites with IDX. With our 25 years in the business we have weathered downturns before and know now is the time to gear up and not down.
Master the best tools on the market and set yourself up for success: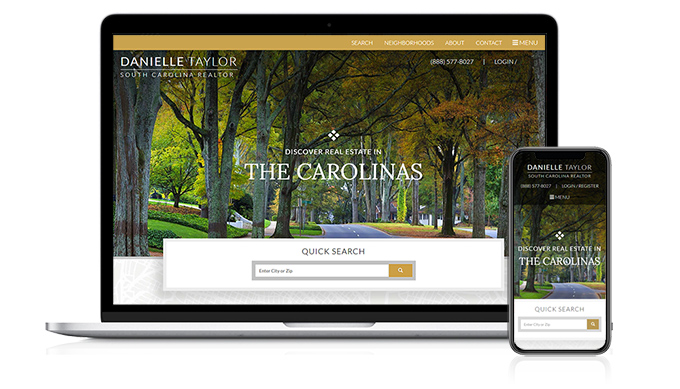 Have an existing website and just need an IDX?
We are discounting our IDX set up saving you time, money and frustration!
Contact us via email or call (888) 577-8027

View IDX Options
Need a Refresher Course?
If you're an existing client and need a refresher course please feel free to sign up for our website training. For website question please email support or call (888) 577-8027 ext 2. We're here to help you take advantage of your websites features. Our hours are Monday – Friday 8 a.m. to 5 p.m. Pacific Standard Time.
Our team of developers have been focused on real estate website design and IDX for over 20 years and we are here to help you now. We want you to come out on top so contact us to review our new special pricing and payment plans on our WordPress real estate websites with IDX today!
Contact us via email or phone (888) 577-8027 to learn more.

View Real Estate Websites
Contact Us