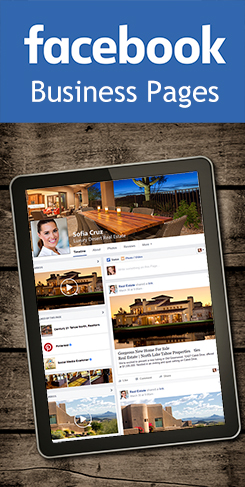 Looking for another excellent resource to promote your personal brand? A Facebook business page can be a highly effective marketing tool and if you are like most people you probably already have a personal account and are fairly versed already. As of spring 2017 there are over 1.86 billion monthly active Facebook users with five new Facebook profiles being created every second. We encourage all real estate agents to create a business page that is separate from their personal Facebook account. Creating a Facebook business page is a great way to reach a bigger audience. Furthermore, it has the great potential of attracting new clients, it is easy to maintain, and it may be just the thing you are looking for to generate more traffic to your real estate website. Most importantly, it just plain makes sense when Facebook is the most popular social network worldwide.
Get started now on how to create a Facebook business page and you will be on your way to expanding your real estate reach.
Top 11 Reasons to have a Facebook Business Page:
It allows you to keep things strictly professional. This narrows down your postings to information that is of specific interest to your real estate clients. You can even monitor what personal items you want people to see (if any).
It shows people you are current, social and appreciate the value of being social online. A great tip is to learn how to use hashtags on Facebook to widen your marketing reach.
Drive more traffic to your website! By integrating your MLS search (IDX solution) on your Facebook account it drives traffic to your website. When someone runs a search and clicks a listing profile it opens to the page on your site. View our short instructional video on How to Add IDX to Facebook and view live examples.
It's a FREE way to promote your business. Get creative and try different ways to market yourself by checking out Over 100 Facebook Marketing Ideas for REALTORS.
It promotes your personal brand. Upload your professional photo as the cover photo and place your logo in the banner area. If you don't have a logo, you can use the space to showcase a gorgeous landscape from your real estate area. Be sure to link to your real estate website or your agent profile so they can learn more.
It shows you as expert in the real estate field. All you have to do is post about topics or questions people often ask you and link to your own site or other sites that might resolve those questions. Read our in depth articles on Real Estate Blog Ideas – Your Resource Guide to help increase traffic to your site.
It is a great marketing tool. Use your business page to promote your experience, your listings, sold listings, your awards and accolades, etc.
It promotes your website. Invite your Facebook fans to visit your real estate website or blog to look at the hottest listings, read relevant articles, visit the buyers and seller sections, neighborhood profiles, check out local information, and more. Find creative ways to drive Facebook visitors towards your site so they start using it.
It is a great place to directly interact with clients and target a specific audience.
It is a good place to "poll your audience" or ask for opinions to generate discussion. You can even add a discussion tab to your page to answer any questions visitors might have.
Use your Facebook page to run a contest. LikeUs and be entered to win a dinner on us or gift certificate to a local shop or service company. Use this avenue to generate buzz around your Facebook page and direct traffic to your site.
Please share your thoughts! How do you use Facebook to promote your brand?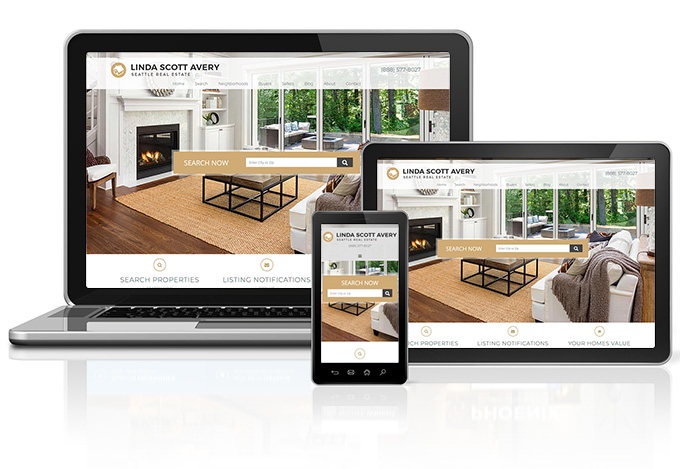 Need an IDX or powerful new website?
Let us help! We have over 20 years of experience serving real estate professionals. If you're in the market for a responsive real estate site, or an IDX solution including lead capture tools and SEO friendly indexable listings, give us a call! We specialize in WordPress real estate websites, IDX sales and integration.
Contact us or call direct at (888) 577-8027 ext 1 for sales.
View WordPress Real Estate Websites
Contact Us to Learn More