What is the first thing clients look at when they visit your website? The photos, of course! A great photo can pull visitors into your website, set the mood, and exude professionalism. That's why it's so important to use good quality photos and graphics that will highlight your attention to detail and professionalism. From real estate market reports to neighborhood profile photos – it's worth the time and effort to do your homework and find the perfect photos.
Where would you use stock photography?
Neighborhood Profiles – To visual educate visitors about the neighborhoods you serve.
Market Reports – A generic image or chart adds can add life to any market report.
Blog Posts – "Post with the Most" killer images that is to help tell your story visually.
Buyer and Seller Pages – Adds extra professional touch to round out your website content.
Banner Images – Update season photos on your website home page keeping it fresh.
Social Media – Great photos get more "Likes" and "Shares," but also tells a story that can move someone. Drive traffic to your posts with great, quality images.
Here is a list of excellent photo libraries that we recommend as resources when looking for stock photos for your real estate website and real estate blog. We think you will be amazed at the vast amount of high quality to free stock photography at your fingertips. Make a great impression and you will keep home buyers and sellers coming back for more. Happy photo hunting!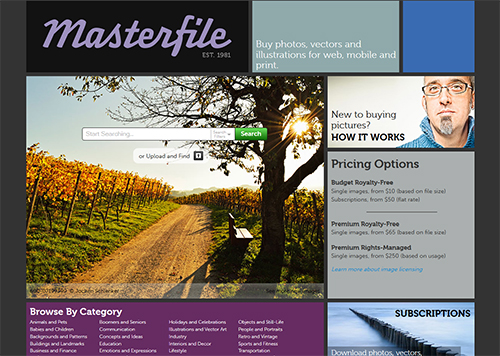 High End Stock Photography Resources:
Masterfile
Higher-end images with a wide range of prices for both royalty-free and rights-managed photos. A great resource for hard to find images or when only a high quality image will do.
iStock
Millions of affordable royalty free images and stock photos
Corbis Images
Simple to navigate with a large selection of stock photos, illustrations, footage, fonts, etc.
Getty Images
As the first company to license online images, Getty Images has collected a vast library of stock photos and illustrations over the years.
Thinkstock Images
Thinkstock Images is owned by Getty Images and offers package plans and offer a great resource of quality images. When creating real estate websites for our clients they can pick images from Thinkstock Images to create the professional real estate image they seek.
Bigstock
International stock photography by subscription
Photofolio
Unique photos by truly gifted artists who receive up to 85% of what you pay, while you can use the images for 365 days
Alamy
More than 45 million images and a strong philanthropic agenda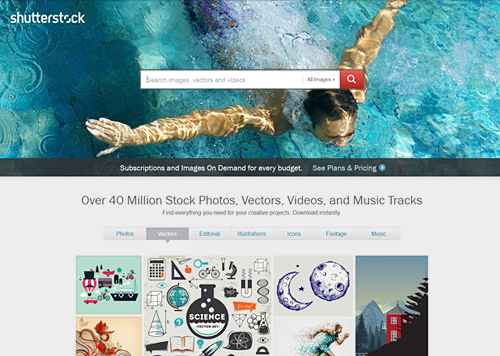 Best Value Stock Photography Resources:
Shutterstock
Photo library of more than 35 million images, with royalty-free stock photos, illustrations, vectors, and videos available.
Fotolia
Affordable creative images that are royalty free and can be used on any project with no time limits or restrictions on the number of printed copies
Fotosearch
More than 14 million royalty free images, illustrations, clip art and stock videos
Dreamstime
Offers a selection of free images, plus affordable pay-as-you-go and subscription packages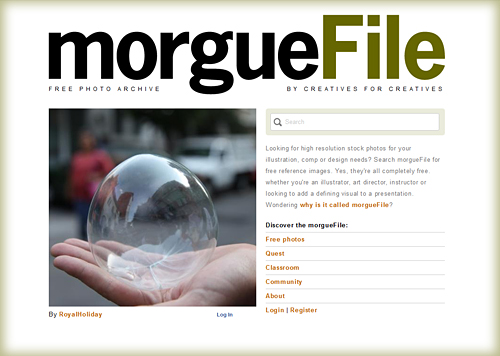 Free Stock Photography Resources:
Pexels.com
The best free stock photos shared by talented photographers with usage for commercial and noncommercial projects.
Morguefile
Free, high resolution stock photos that you can edit before downloading.
RGB Stock
Huge number of high quality free stock photos and graphics. All images on RGBStock are free for personal and commercial use.
Flickr
Brilliant resource for free images from some of the best photographers in the world. One note, not all photographers allow their photos to be used commercially so be sure to check the image rights before downloading.
Openphoto
Has an extensive number of free stock photos that it has been collecting since 1998.
Freeimages
Basic site with 85 categories of quality free images.
StockPhotos.io
A free stock photo sharing community with photos laid out in a Pinterest-like format that can be used as long as you credit the photographer.
As you can see, there are literally millions of photos available for any budget. They can be used on your real estate website or blog in so many different ways as well as on printed marketing materials. Take advantage of powerful images that tell a visual story and draw your clients in and keep them coming back for more. We hope you find value in "Your Guide to High Quality and Free Stock Photography" and use it as an ongoing resource as your website grows.