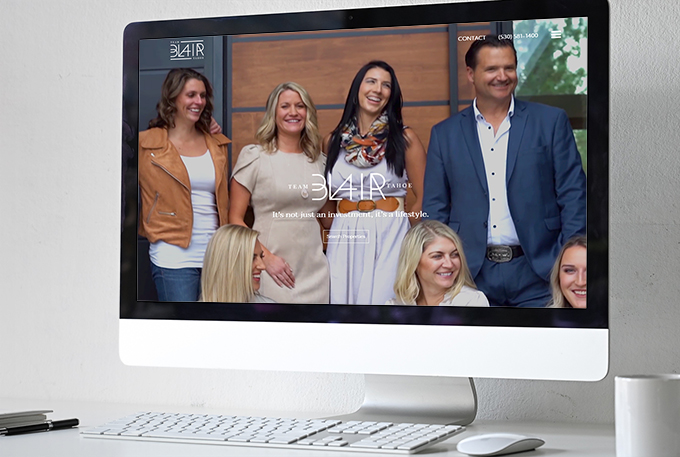 Now more than ever a powerful online presence is vital, a key piece of your marketing plan. Your website is your online business card, your hub for gaining new leads and nurturing existing clients. It's your stage to engage your online audience and build lasting relationships. To inspire you on your quest for the best website solution for your real estate needs we have create this post, 2021 Best IDX Real Estate Websites Built on WordPress.
We love what we do and we've been doing it for over 27 years. Our small team has 100+ years of combined experience with each bringing a specialized skillset to the table.
Beautifully Designed and Highly Effective Websites.
People have high expectations of how a real estate website should perform. With only one chance to make the right first impression it's critical you partner with an experienced company. When you partner with us we bring our years of experience to the table, from professional website design to advanced IDX integration and coding. All of our real estate website designs are built on the world's largest content management system (CMS) WordPress platform, so you own it and have full access to everything. We are located in the USA with no outsourcing.
Let us help you succeed online with a powerful website you OWN and grows with you. Contact us today (888) 577-8027 ext 1 for sales or email us.
View Our Real Estate Website Designs
2021 Best IDX Real Estate Websites Built on WordPress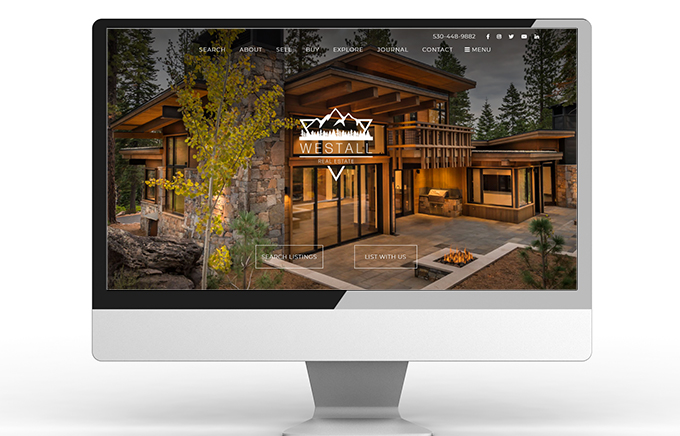 David Westall | Truckee, California
When clients choose Dave Westall as their Realtor, they receive exceptional service along with the highest level of professionalism. In developing David's custom website these high standards are reflective in his site creating a stunning, luxurious online real estate presence. Nothing was overlooked from niche-defining community pages, to comprehensive Buyer and Seller information, and feature rich MLS search. The end result – a beautiful custom WordPress real estate site that engages visitors and keeps them coming back.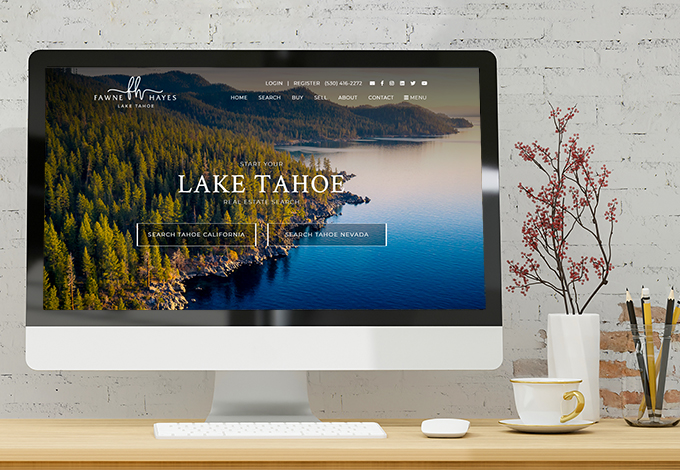 Fawne Hayes | South Lake Tahoe, California
Fawne is a dynamic and passionate individual with nineteen years sales and marketing experience in the fields of Interactive Media and Real Estate. Her website reflects this understanding of great user experience coupled with a clean, professional design is critical for a successful website. As a very active Lake Tahoe Realtor, serving both California and Nevada, it was important she could highlight her featured listings. We created a dynamic featured listing slideshow that is one of the focal points of her home page. Covering all three Lake Tahoe MLS Boards with an advanced IDX search this site is a powerhouse of a website. Fawne's custom WordPress real estate website is extremely user friendly, yet doesn't compromise on design. An ambitious website for a successful and ambitious Realtor, Fawne Hayes.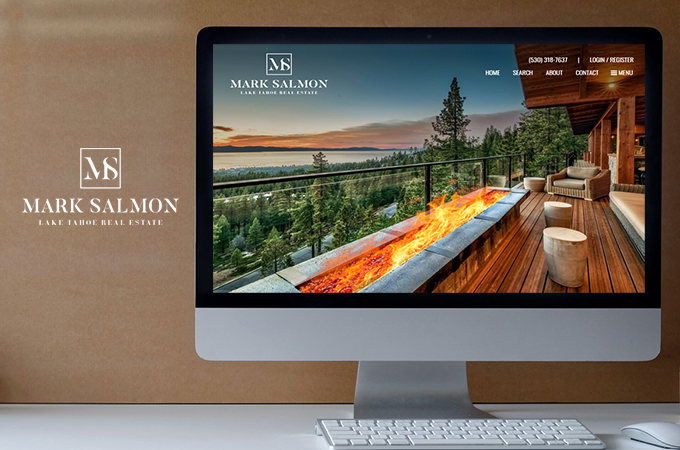 Mark Salmon | South Lake Tahoe, California
As an established REALTOR® in the Lake Tahoe basin for over 15 years, Mark Salmon is a dedicated professional that is passionate about delivering an exceptional experience to each and every client. A key part of that exceptional experience is an exceptional website. As a very active agent, Mark Salmon needed to be sure to highlight his many listings. He wanted to educate his online visitors on the nuances of the many area neighborhoods and give them the best IDX search to keep his visitors coming back. In the end we created an easy to use, yet extremely professional website that marries all these elements together. This is a powerhouse of a website offers visitors an advanced IDX search that covers all Lake Tahoe MLS Boards ensuring Mark's visitors can search for real estate throughout the Lake Tahoe basin. Working with our WordPress real estate theme named San Francisco as our base, we created custom elements to fit Mark's specific needs.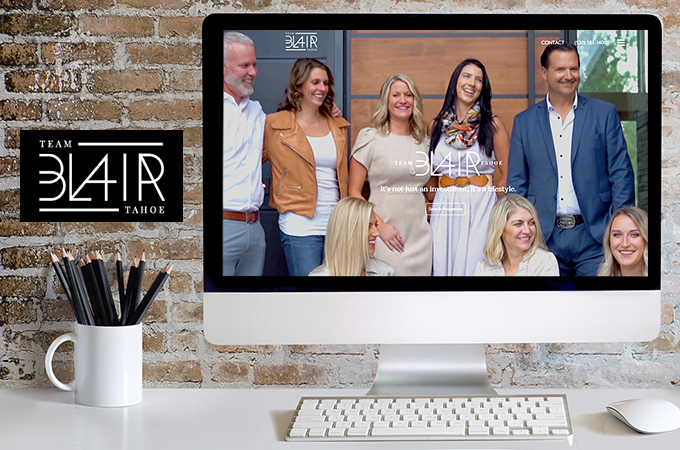 Team Blair | Lake Tahoe, California
Team Blair is a proven team of exceptional REALTOR® – recently being named WSJ RealTrends Inc #1 medium team in Lake Tahoe and #30 medium team in California. We are excited to be working with Team Blair – always innovating and growing their online presence. Team Blair's online presence matches their high level of professionalism. From detailed community pages with lifestyle videos, to their high-end featured listings and past sales, visitors get a full sense of this extraordinary team of real estate professionals. The advanced IDX search covers all Lake Tahoe MLS Boards ensuring visitors can search for real estate throughout the Lake Tahoe basin.
"I highly recommend Dylan and all of the IDXCentral Team! They have gone above and beyond to assist us in creating a new and stunning website that is extremely user friendly. Our previous website was with another company and we had a terrible experience. Within the first phone call to IDXCentral, they walked us through everything (Sales, Design, IDX, etc), answered our million questions, and were very helpful and friendly. Dylan and his team have explained every step for creating the site, helped us learn how to use our website backpage, made multiple changes for us, and did everything so quickly. I cannot say enough positive things about IDXCentral and how much we love our new website. Our clients also agree!"
– Janie Hay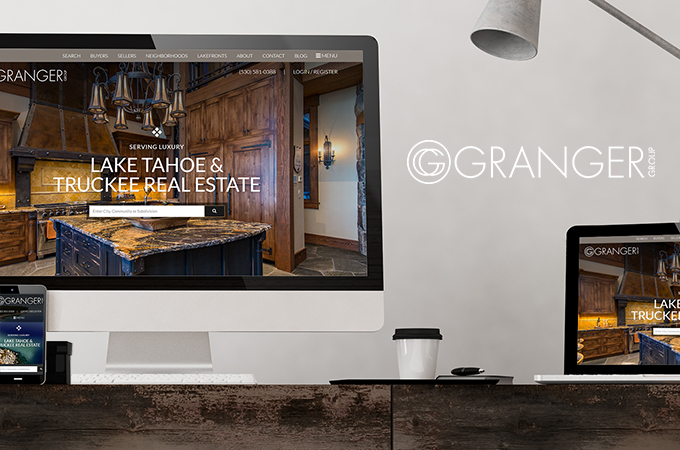 Granger Group | Lake Tahoe, California
World-renowned for its crystalline waters and pristine shoreline, Lake Tahoe has a lot to offer and a website that features all the unique qualities was a must for the Granger Group. Starting with an advanced IDX search that covers all four MLS Boards ensures visitors can search for real estate the Lake Tahoe basin and the surrounding area. Working with our Carolina WordPress real estate theme, we created a professional design showcasing the many Lake Tahoe communities all highlighted with beautiful photography. The Granger Group has taken full advantage of the online Blog to keep clients informed of current real estate market conditions and special listings.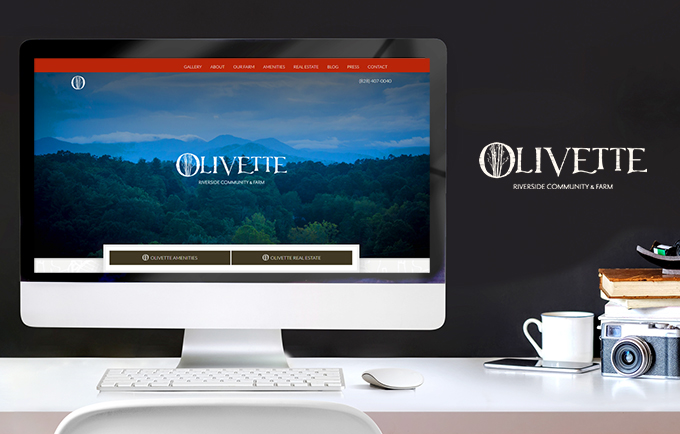 Olivette Realty LLC | Asheville, North Carolina
The Olivette Realty website was specifically designed to showcase the region's first "agrihood." Olivette is built around a four-season organic farm that is designed to connect people with nature, community, and their food. The website allows them to showcase every aspect of the community from available properties, local arts, farm to table produce, and many "In the News" postings of their popularity. Built on our semi-custom WordPress real estate website named Carolina it just seems natural that this fit their needs perfectly.
I researched quiet a few real estate website developers before deciding on IDX Central. The entire process from sales to design was a good experience.

It took me some time to finally make the decision to start the design process. Savanna was very patient during the sales stage and worked with me on the template I wanted. Once the design stage started Dylan took over and he was exceptional throughout the entire process. He is patient and an excellent communicator.

My website turned out better than I could have imagined. I highly recommend IDX Central to any real estate agent or company looking for a professional, polished website.

Roberta Nowitzki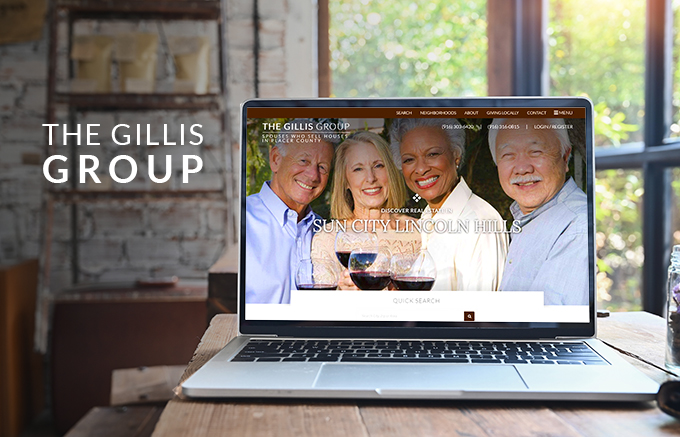 The Gillis Group | Sun City, California
Our latest WordPress real estate theme named Carolina seems like it was custom built for retirement community experts Steve and Jo Ann Gillis. Specific neighborhoods are featured on the home page making it clear what senior communities The Gillis Group specializes in. The clean and easy to use navigation make this site a dream for an older audience – their specific demographic. iHomefinder's Eureka IDX solution with the advanced portal-quality MLS search caps off this beautiful site. Simply an all around beautiful site not just in design, but in functionality.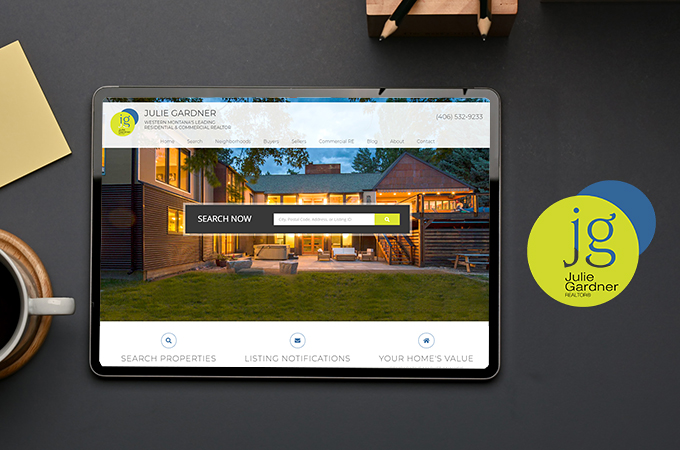 Julie Gardner | Missoula, Montana
An exceptional REALTOR® deserves an exceptional website. Julie's experience as a real estate attorney is just one of many education credentials that make her an exceptional. Julie is also a third generation real estate agent ranked #1 among ERA Agents in Missoula, and in the top 10% of ERA Agents nationally. Matching her high level of professionalism we created a site that showcases her expertise as your go-to Missoula REALTOR®.⁠⁠ Built on our WordPress real estate website named Seattle the website is easy to use and works seamlessly on both PC and mobile device – checking all the boxes.
Put us at work for you!
Put our years knowledge of WordPress and IDX to work for you! We're not just a one-and-done development team, we're here to support you long after your site has launched. We have clients that have been with us for 20 years and counting! Join our family and you'll have a tech team on retainer that knows the real estate industry and has mastered the most complicated aspect of real estate websites. Read some of our client testimonials and their experience working with us.
Contact us via email or phone (888) 577-8027 to get started with a free consultation.

View Our Real Estate Website Designs
Get Pricing and Features