One great way to improve your visitors experience is to provide links that will show listings available in the neighborhood you talk about. If there are more than 50-100 listings in a particular area, you may want to consider creating a few links to listings in predefined price ranges. Not only will this help your visitors find homes in the area quickly and easily, you can add keywords in the link text to help your search engine marketing. For example, if you wrote a neighborhood profile for the Lake Tahoe neighborhood called Montgomery Estates, you could create links such as:
Montgomery Estates Homes for sale up to $750,000
Montgomery Estates Homes for Sale $750,000+
View this example page on our demo site: Montgomery Estates Neighborhood Profile (example)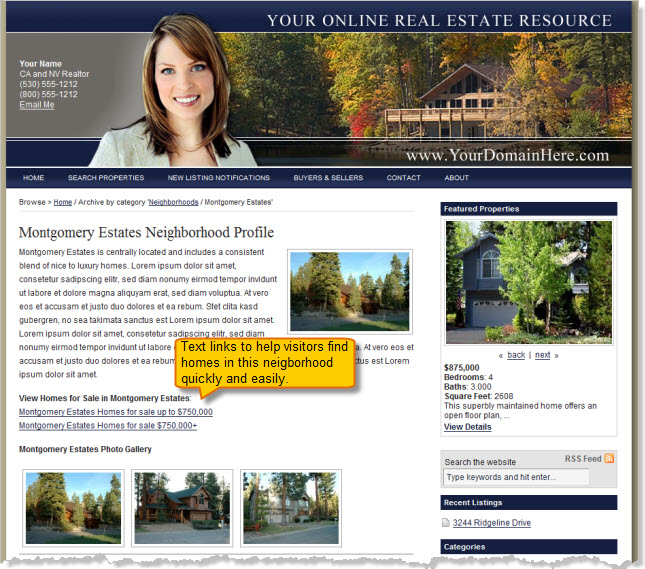 Better still, create a custom quick search form that will allow your visitors to search the neighborhood they are reading about by price and / or any other criteria you wish to add. This will require you to add some html code to your post. Or, you may hire us to set up something custom for you.
View this example page on our demo site: Heavenly Valley Neighborhood Profile (example)