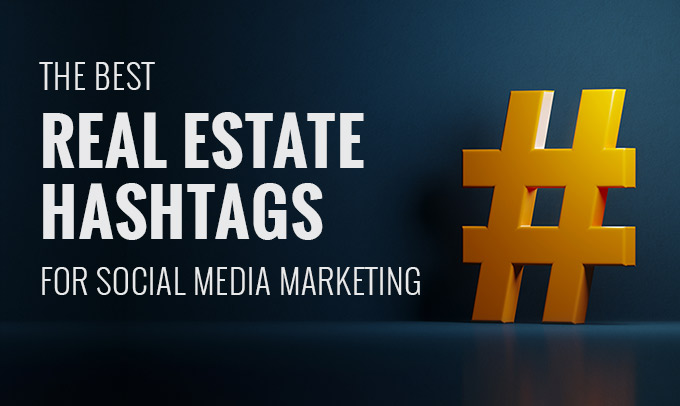 If your trying to market your real estate website and business for the first time, or you're struggling to increase real estate marketing engagement, it's time to start employing real estate hashtags. If you use hashtags intentionally, with a real estate marketing plan in mind, hashtags can work to your benefit. They introduce your content to a wider audience, increase your brand awareness, while also drilling down to that very specific group of homebuyers you're trying to capture. Implementing the best real estate hashtags in your social media can help promote your SEO efforts and leading potential buyers and sellers to your real estate website. And remember, have fun! You've already put the work in, now hashtags can be the cherry on top.
Hashtags and Why They Work
Hashtags are a type of metadata tag, primarily used in social media as a way of filtering content, so #RealEstate would return more real estate related tweets or posts. You'll see the # followed by a combination of letters, numbers and emojis. Search engines like Google and Bing use metadata tags to determine what type of information is found on a website, and hashtags do the same thing for social media platforms like Facebook, Instagram, and Twitter. In summary, hashtags for real estate are basically just real estate related keywords and using them can both help with SEO and link leads back to your website and relevant IDX pages.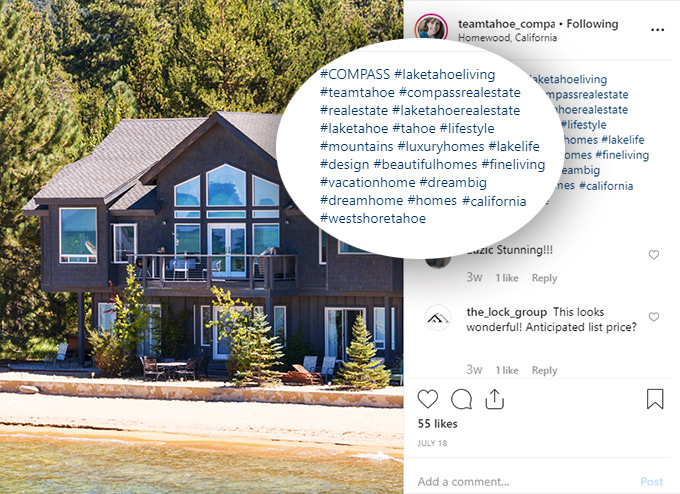 But How Do They Work?
They work because they're fun! Social media users want to click through hashtags, explore their community and follow their interests. It's an act of discovery; it's flipping to your favorite section of a magazine and exploring new articles. By using hashtags, you're connecting to others that are posting similar things and showing you're not an isolated Realtor. You're with the times, wise to the trends, you're a Realtor that isn't cut off from the world. You're connected, so when you link yourself to other Realtors by using a similar hashtag, you're (like IDX broker reciprocity) mutually benefiting and reaching a larger audience. Don't be afraid to join in and say "Hey, we offer #StunningSeattleHomes too so come check us out and see how we can help you into the home of your dreams".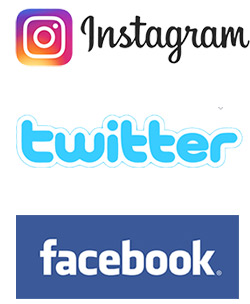 The Best Platforms for Real Estate Hashtags
Facebook, Instagram, and Twitter are the three big platforms hashtags perform well on, but don't stop there! If you use Pinterest, LinkedIn, Tumbler, YouTube, Flickr, or almost any social media platform, you should be taking advantage of hashtags.
3 Steps to Enhancing Your Real Estate Campaigns with Hashtags
1. Research relevant topics, focus on communities you're an expert in or your real estate skills, don't spread yourself too thin by tackling too many topics at once.
2. Research your target audience, what are they looking for? What topics will engage them? Narrow your hashtags to the most essential topics.
3. Research your competition, find out what they're doing, what hashtags do their most successful posts use?
Real Estate Hashtag formulas – create your own hashtags
Before you start creating your own real estate hashtags, look at what your competitors are doing. You'll want to match their hashtags so you're found in the same group, and then explore new hashtags. Don't be afraid to get creative, hashtag popularity is never static and what worked yesterday may not work tomorrow. If that seems frustrating, keep in mind that numerous studies show posts with hashtags get more views than those without! Here are some hashtag formulas to get you started!
#[your brand] Brand your business's posts with a unique brand hashtag that sets you apart. Make your hashtag short, memorable, easy to spell and something people will want to use. Nike's popular hashtag #JustDoIt is a perfect example of a brand hashtag.Once your brand hashtag is established start using it on every post – don't forget to include it in all your social media profile bios. Need some more insight to creating your own powerful hashtag? Read How do I create my own hashtag on Instagram?
#[your location]
If you're sharing listings from your real estate website or IDX Solution to social media, you need to include this hashtag! Location hashtags can be as broad or as specific as you want, consider using your local neighborhoods and communities, city, county, or even state. You can also use this to target out of state buyers or international buyers.
#LakeTahoe
#Sacramento
#Miami
#NewYorkCity
#LongIsland
#[your location + school district]
School districts are important to a lot of home buyers, parents shopping for a home will click on a hashtag in hopes of finding more listings within that district. Don't stop at school district, use local colleges and universities and school names too.
#BestSchoolsRealEstate
#NewYorkPS6
#PS180
#FallsChurchSchool
#[local attractions]
Is your listing walking distance from the best local coffee shop? Adding local attraction or event tags can get more eyes on a listing that would have otherwise been missed, a local home buyer could see your listing and be inspired to move closer to their favorite place. Keep it local though, if your listing isn't nearby (just in the same city) as a local event or happening location, don't try to force a hashtag. Go grab an ice cream at your cities top summer spot and share it on social media with the tag #RealtorLife and tag your local ice cream parlor
#TheBentSpoon
#DaytonaBeach
#CaféDuMonde
#DisneyWorld
#[selling your home]
Pitch to homeowners who are considering a move and selling their home. Don't forget the pitch … "Let me help in making the selling process run smoothly."
#homeselling
#homesellers
#homesellingtips
#sellingyourhome
#sellingyourhometips
#realestateadvice
#sellingprocess
#realestateadvice
#realestatetips
#[home buyers]
Pitch to homebuyers who are considering a move and selling their home. Don't forget the pitch … "Let me assist you with your new home purchase."
#homebuying
#homebuyers
#firsthomebuyers
#newhomebuyer
#homebuyertips
#newhouse
#newhome
#homebuyingtips
#homebuying101
#homebuyingprocess
#firsttimehomebuyer
#firsttimehomebuyers
#firsttimebuyer
#firsttimebuyers
#firsthome
#firsthomebuyer
#homeownership
#homeownershipgoals
#newhomeshopping
#newhomeowner
#newhomeowners
#homeshopping
#mortgage
#homeloan
Hashtag Quick Tips
· Keep it short, more hashtags are better than one long one
· Don't tag every word, choose a healthy number and monitor what works for you
· Use relevant tags, mismatched tags will annoy potential leads even if it does get their attention
· Mimic your top competitors, do what they do plus some
· Follow your Broker, observe what tags their most successful posts used
· Join in on the conversation, share relevant posts and add your own tags
Hashtag Limits
Instagram – 30 hashtags per post, including within photo captions or 10 per story
Facebook – Not specific, but posts with 40 to 80 characters do the best so don't go overboard with your real estate hashtags on Facebook
Twitter – Twitter recommends no more than 2 hashtags per tweet
Hashtag Resources
Need help figuring out the best hashtags to use for real estate? Here are some websites you can use to research hashtag popularity and track statistics over time. You can use most of these for free to see some basic info, with paid for options that allow you to dig deeper. Check out the free trials to take them for a test drive first!
All-Hashtag – A hashtag generator which will serve up the top 30 and more hashtags based off of one keyword selection.
Hashtagify – Twitter and Instagram hashtag search engine with analysis
RiteKit – Twitter, Facebook, LinkedIn, Pinterest, with hashtag analysis and enhanced social media management tools
SproutSocial – Facebook, Twitter, LinkedIn, Pinterest, Instagram analysis and tracking with social CRMs and management tools
Hashtracking – Instagram and Twitter, historical snapshots and hashtag monitoring
Keyhole – Instagram and Twitter, track hashtags, events, and campaigns
Pixlee – free Instagram analytics and hashtag tracking
TweetReach – free Twitter hashtag analysis with paid for tracking for Facebook and Instagram
TrackMyHashtag – Twitter hashtag tracker with notifications and lots of analysis options
In Summary
When you're sharing listings to Facebook, promoting an open house on twitter, or taking a #RealtorSelfie for Instagram on the steps of a newly sold home, use hashtags! While they won't make or break your real estate marketing plan, they can enhance it, helping you reach more home buyers and sellers than before. Once you have a beautiful, responsive real estate website with IDX, you'll want the world to see it!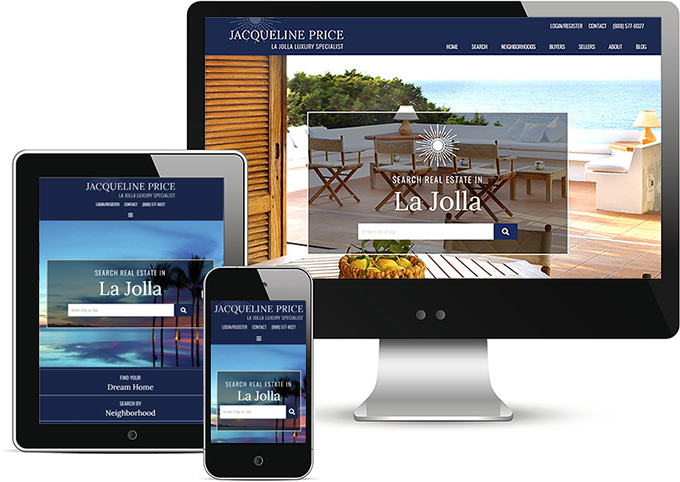 Need a website so you can promote your business and explore the power of hashtags? IDXCentral.com can help! We offer affordable websites for every budget, competitive, impressive designs that will show leads you're not "just another Realtor" but a Realtor that knows their stuff. Featured Listings, IDX, Marketing Automation, drip-email campaigns, custom WordPress Real Estate add-ons… we have this and so much more.
Call (888) 577-8027 ext. 1 for sales, anytime Monday through Friday, 8am to 5pm PST or contact us via email! We'd love to hear from you.