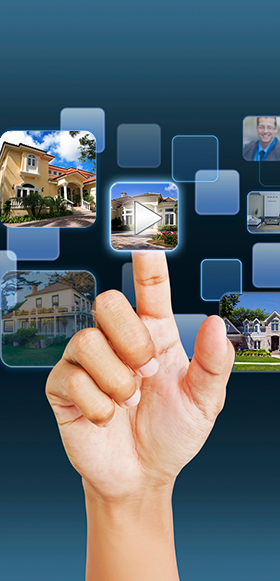 According to a recent webinar on Inman.com, Building Real Estate Relationships with Video, a whopping 70 percent of home buyers forget their agents name after the first year. 70 percent! How are you ever going to get those referrals if people don't even remember your name? The answer, video marketing.
The concept of video marketing started in the 1990s, so its still a young concept that is rapidly developing. Video marketing has become the newest, most popular method that connects the user with a product because by nature it is quick, concise and delivers a sincere message. In the real estate industry using videos to market yourself is still practically an untapped market with only 12% of real estate agents having a YouTube account that typically they don't use or update. Of those 12% of agents with a YouTube account only 5% are actively involved with creating videos and building on a video collection. It's time you claim your position online using videos to educate and attract new business. Your audience is out there – you just need to draw them in.
Video marketing can have a huge effect on gaining and maintaining new clients. Here's why:
50% of interactivity online is video based
YouTube is the 2nd most popular search engine for media
73% of sellers are most likely to list with an agent using video to market themselves versus agents without video
Google ranks video content higher since consumers like video
Once a video is on the 1st page of Google, consumers are 41% more likely to click a video thumbnail rather then a picture or link
So ultimately, you're utilizing one more tool to bring people to your site. A video keeps the user there longer, gives you a wider window to make a good impression and successfully retain that lead!
This might seem overwhelming, but think about the tradeoff you're making by investing in viral marketing. A video that's roughly five minutes long gives you a chance to connect with your potential clients before even shaking their hand. It also demonstrates your expertise as a realtor and a willingness to put your reputation on the line. According to VideoBrewery.com, a real estate group that incorporates video receives 403% more inquiries than those without video. Now, although that might not be the exact number you'll reach, wouldn't you be happy with even half the amount of inquiries?
Here's what your consumers want to see:
Based on statistics from a joint study by Google and National Association of Realtors "The Digital House Hunt: Consumer and Market Trends in Real Estate" consumers want to view:
86% want to view community videos to educate
70% want to view listing videos/tours
54% want to view "How To" videos on the buying and selling process
30% want to view "Testimonial" videos to help establish trust
25% want to view videos about you and your company
Heck, combine some of those concepts and you got one great marketing tool that can be shared by the simple click of a button!
Live Examples in Action
Still not quite sold on the concept? Need to see some real life examples of great video marketing? Then check out these great videos for inspiration:
Gain more insight into how real estate companies are using video from "How real estate companies are getting results with video" – a recent Inman interview with co-founder and CEO of VScreen, Stephen Schweickart.
Let's face it guys, video marketing is here to stay, so it's about time you take a break from blogging and tap into your creative self. You don't need to spend hundreds of dollars on video equipment or a high-end producer. Rather, utilize the many helpful tools out there that are geared towards creating videos the simple way. And better yet, most of them are free! Isn't it time you discover the the power of marketing with real estate videos.