Create unlimited Landing Pages and increase your lead capture by keeping visitors focused on one specific task. There are two layouts to choose from. Layout I centers all the content on the page. Layout II displays a bulleted list on the left with a form on the right. See examples below.
Once a visitor has submitted the form, they can be redirected to a relevant webpage, or you can display a custom confirmation message with links to pages you think they may want to go next. The possibilities are endless.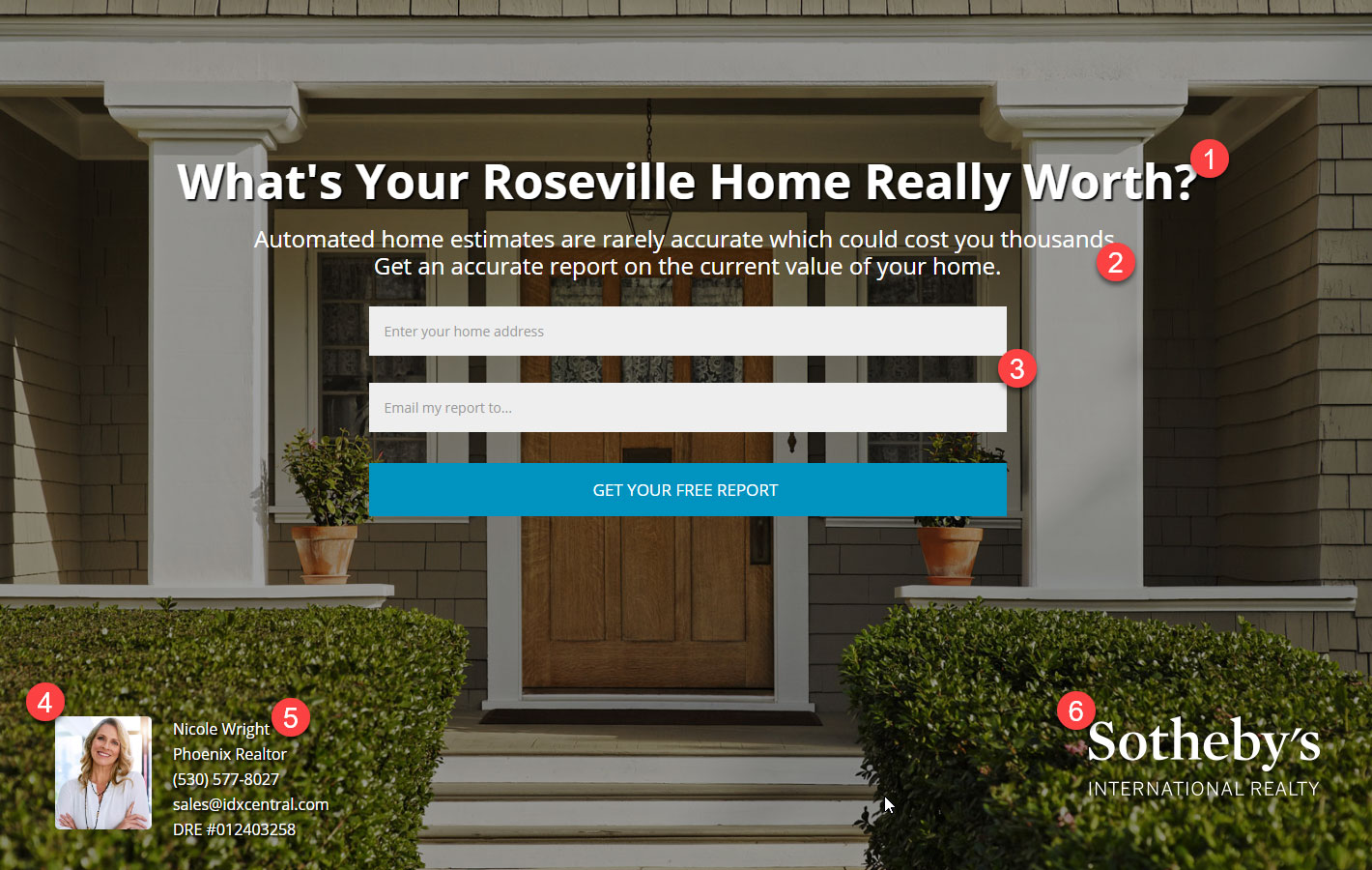 Need Assistance / Have Questions? Contact Us for support.
Layout I – Breakdown
Headline: Page Title / What you are offering.
Subheading: Details about your offer.
Form ID: Enter the ID of the Form you wish to display.
Agent Photo: Your photo if you wish to personalize. (optional)
Basic Contact Information: Name, Title, Phone, Email and License Number.
Logo: Add your company logo
Set-up Notes
Create a new Page to use for your Landing Page. The easiest way to do this is to find the demo page that is closest to what you want and click the "Duplicate This" link. If you duplicate a page, then it will automatically create a new page, save it as a draft and you can skip to step 4. Typically we will install 2 demo Landing Pages under Pages > "My Home's Value" and "Beautiful City View Home for Sale". If you don't have these pages created, simply Contact Support for assistance.
Under the Page Attributes section (typically located in the right column), change the Template to Landing.
Save Page as a Draft for now. Once saved as a Landing page, this will enable the section to enter your Landing page specific information.
The Landing Page fields will be located under the Page Editor. Simply fill out the information you wish to be displayed.

Layout I – as shown above, will center the content on the page.
Layout II – If you add the optional bullet

Set the Background image under Featured Image > Set featured image. We recommend an image that is at least 1500 pixels wide.
Design

Background Overlay – Sometimes the text may be hard to read over your background image, so the background overlay give you the ability to add a transparent color over the top of your photo to make the text easier to read. The default color we use is black with a transparency of .38
Background Color – If you don't want to have a background image, select a color for the page background.

When done, Publish / Save your page and preview it to confirm everything looks good.
---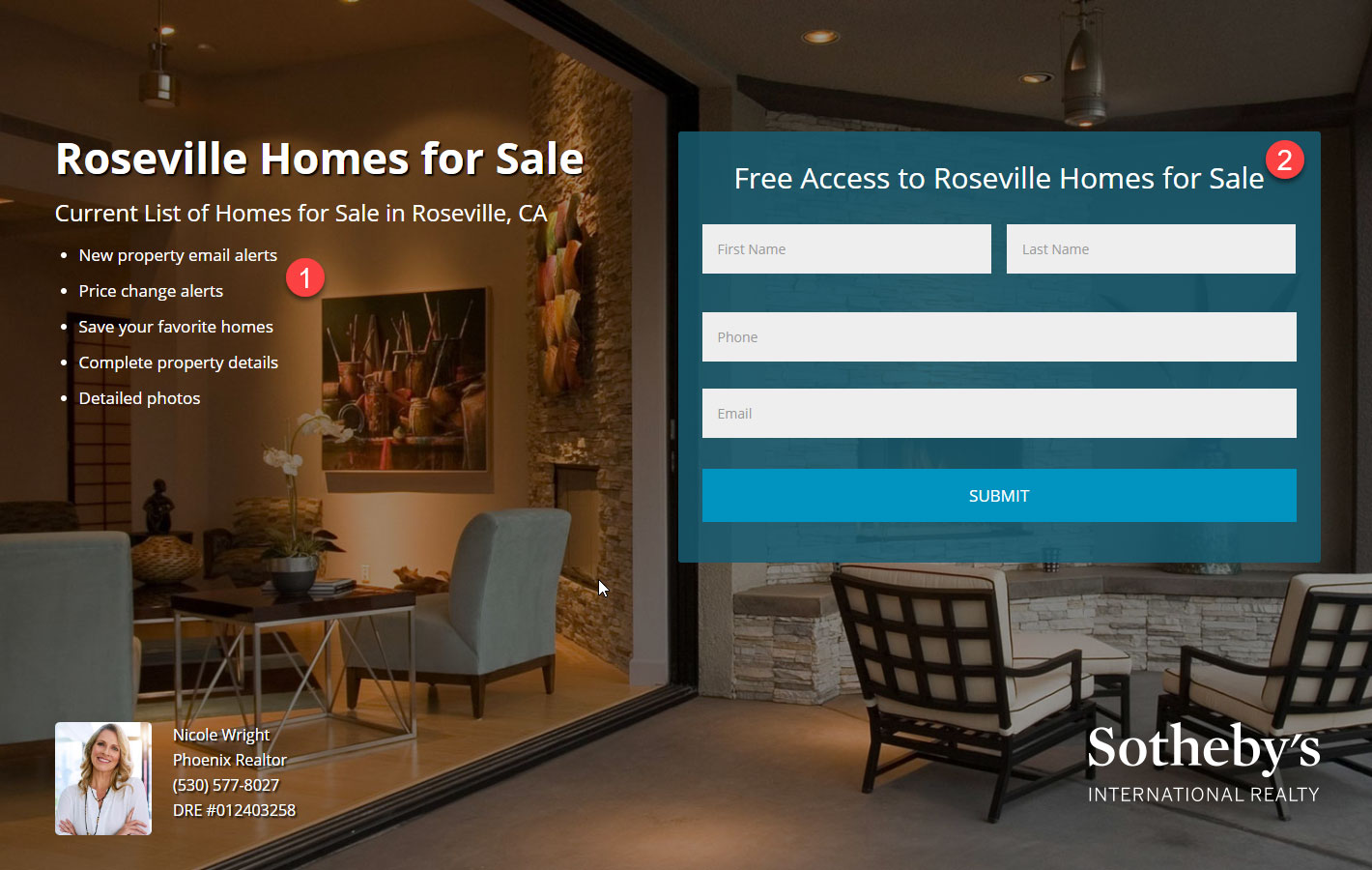 Layout II – Breakdown
Everything is the same as Layout I, but when you enter 1 or more bullet items, the content is aligned to the left and the form is displayed on the right.
Bullet Item: Enter up to 5 bullet points.
Form Headline: Brief title displayed over the form.
---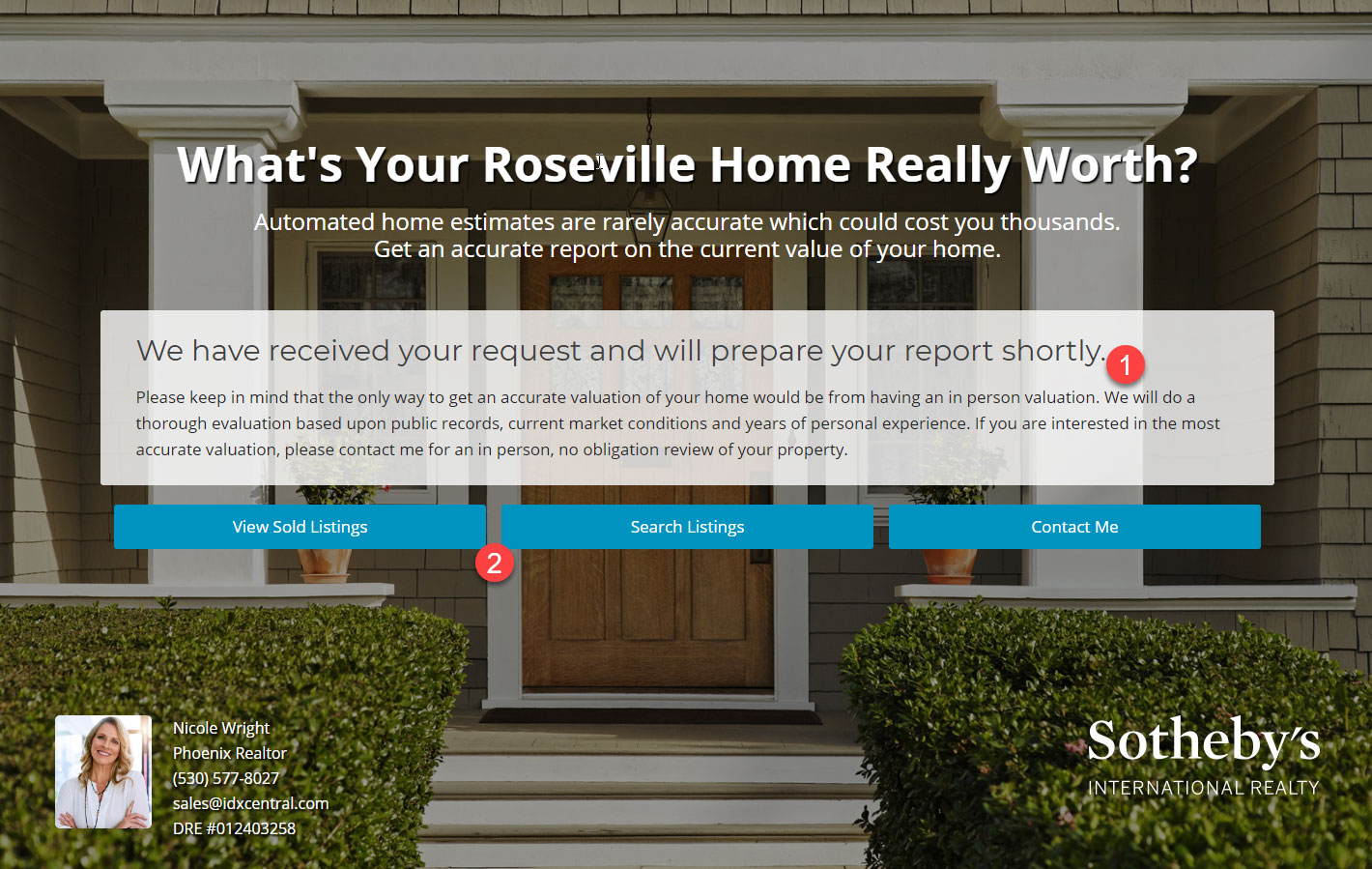 Confirmation Message (optional) – Breakdown
Confirmation Message: Enter the message you want your visitors to see if you don't have a specific webpage you want to refer them to.
Buttons: Add up to 3 buttons (enter the button text and link for each) to keep them engaged with your website and find more helpful information.
Note: To redirect the visitor to see the Confirmation message you will redirect the form back to the landing page you created and pass a query string variable called "confirm". Otherwise, you will most likely redirect the visitor to a specific page on your site for more information / details on your offer. For more information about Redirect Options with Gravity Forms visit their support page: Configuring Confirmations with Gravity Forms
Other Ideas
There is no limitation to the number of Landing pages you can create. Typically you would want to add a photo(s) to your favorite social media service (such as Facebook) with some teaser information leading to a landing page. The visitor would be required to enter their basic contact information to gain access to the full details. Here are some other ideas that you may want to consider.
Featured Property Details
Neighborhood Homes Sold Report
Sign up page to use on your iPad at Open Houses for visitors to get New Listing Notifications
Access to a list of open houses
Relocation Package
Tips on how to buy or sell a home
Before you list your home information
First time buyer information
Market Reports