The real estate WordPress neighborhood add-on is a great way to showcase your knowledge of the areas you serve as well as help visitors quickly find properties available for sale. For a more detailed description, check out our WordPress Real Estate Neighborhood Add-on page.
Steps
Login to your WordPress Dashboard and go to > Neighborhoods > Add New
Enter the information as shown in the example below
Click the Publish button
Image Legend
WordPress Dashboard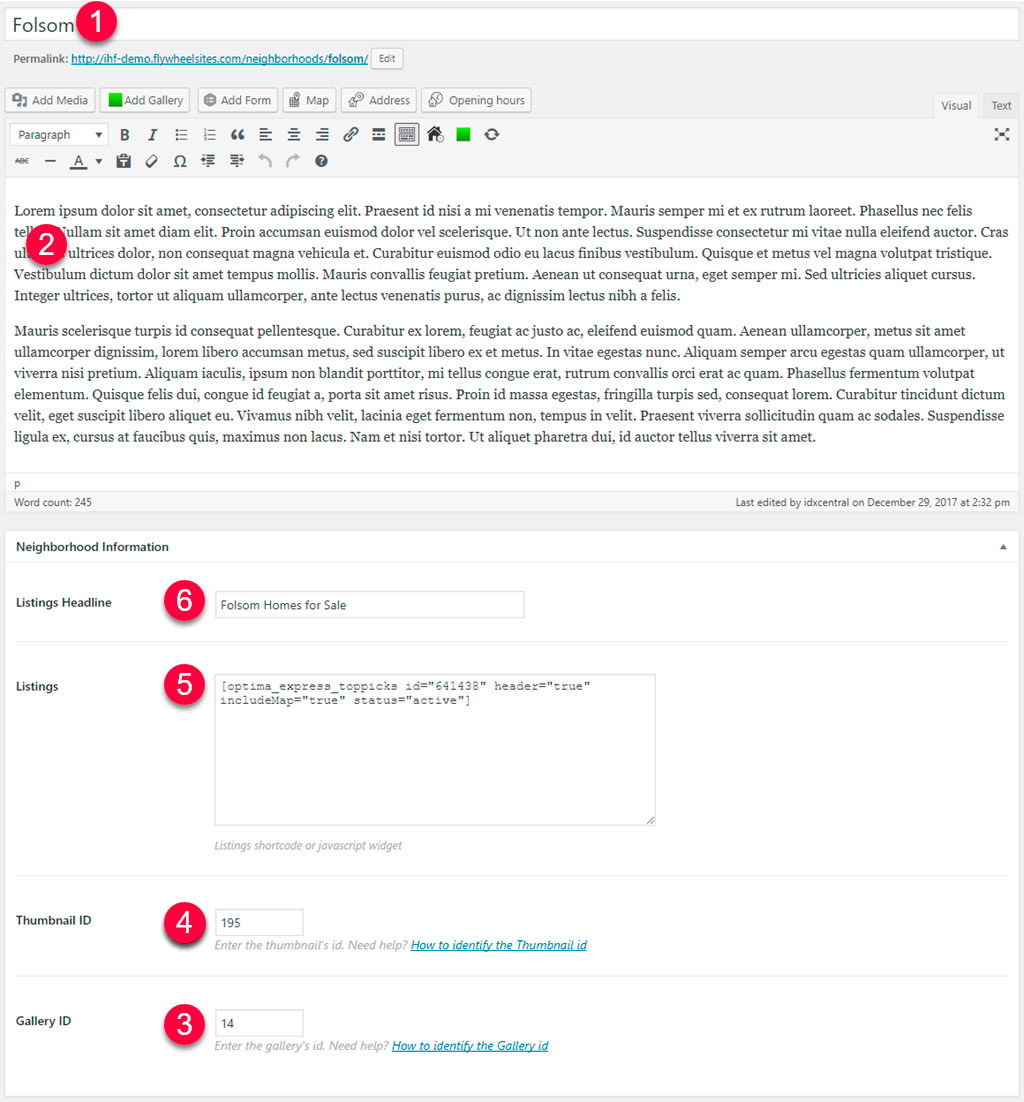 Neighborhood Profile Example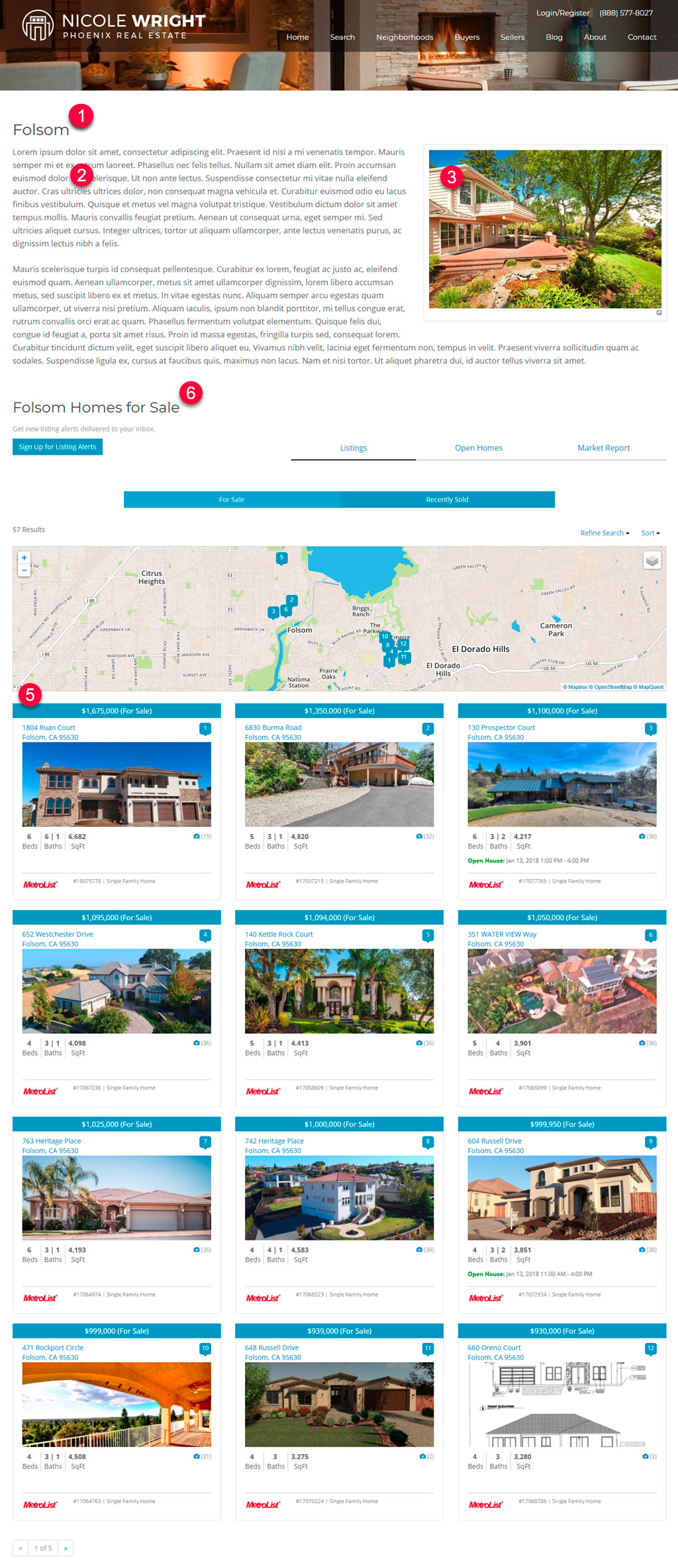 Video Tutorial
Pro Tips
When optimizing images a good rule of thumb would be to resize your images between 1140 to 1600 pixels wide.
While all images being uploaded to the Gallery will be optimized, if you try to upload excessively large images 3000+ pixels wide or larger than 3MB, they may cause the process to have issues and corrupt your images. This size is not necessary for website photos and will slow down your website.
Premium Support
Don't want to deal with managing / maintaining your site. Feel free to contact our support team for an estimate and let us handle all the details for you. Let our experience save you time and get it done right the first time so you can focus on your business.