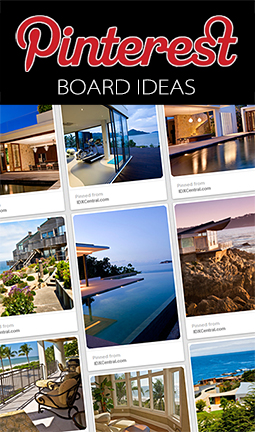 Looking for new ways to promote your real estate business? We challenge you to get back to the basics with Pinterest. All you need to do is use what Pinterest has already given you – Boards! – and shape and mold them into a priceless marketing tool. Yes, that's right! Pinterest boards are the key to a successful marketing plan on Pinterest; boards attract followers and followers turn into faithful clients. It can be fun and kind of addicting too!
Need fresh ideas to spice up your Pinterest boards? There are many real estate agents, such as the Corcaran Group, that have already realized the potential of Pinterest as a marketing tool. We have searched all over Pinterest to find some of the best real estate agents to pull ideas from. The result is this amazing list of 60 Pinterest Board ideas for real estate that will get your site rockin' in no time!
If you are looking for other great tips and tricks for using Pinterest to market your real estate business, check out these other helpful posts:
Pinterest: Best Real Estate Boards
10 Marketing Based Pinterest Tips that Work
10 Pinterest Tips to Increase Traffic to you Real Estate Website
Create Pinterest Boards specific to Buyers…
(NOTE: If a board is meant for a specific real estate area, be sure to include it in the title, i.e., Dream Homes in Lake Tahoe.)
1. Your Dream Home
2. Home Décor or Decorating Ideas
3. Colorful Outside/Inside Spaces
4. Playful Outside/Inside Spaces
5. Relaxing Outside/Inside Spaces
6. Cleaning & Organizing Ideas
7. Painting the Outside of your Home
8. Family Friendly Spaces
9. Man Caves
10. Spaces for HER
11. Kitchen of Your Dreams
12. Luxury Bathrooms
13. Best Kid Rooms
14. Best Buyer Tips
15. Popular Design Styles (i.e. Minimal Design, Contemporary Design, French Country)
16. Home Tours pining your YouTube videos of listings for sale
17. Best Office Spaces
Pinterest Boards specific to Sellers…
18. Staging your Home
19. Easy/Renovation Ideas
20. Curb Appeal Tips
21. Painting Techniques
22. Arranging your Spaces
23. Down with Clutter!
24. Make the Most of Small Spaces
25. Best Seller Tips
Pinterest Boards for Specific Areas with photos linking to listings…
26. Use the City name and link to listings (i.e., Truckee, CA, Luxury Homes)
27. Popular Neighborhoods with links to listings (i.e., St. Helena Neighborhoods)
28. Great things about a neighborhood, such as schools, attractions, or homes, i.e., Pine Meadows Schools
29. Luxury Homes in _____
30. Condos in _____
31. Townhouses in _____
32. Architectural Wonders in _____
33. Historic Homes in _____
34. Cute Cabins in _____
Pinterest Boards for things that might attract someone to an area…
35. Outdoor Fun
36. Parks, Trails and Recreation
37. Gorgeous Lakes and Vistas
38. Arts and Culture
39. Winter Recreation
40. Summertime Recreation
41. Places for Pets
42. Best Restaurants or Places to Eat
43. Community Activities
44. Historic Hideaways
45. Local Amenities
46. Best Wedding Locations
47. Best Kids Spots
Pinterest Seasonal boards…
48. Winter Vistas in _____
49. Summertime Scenes in _______
50. Fall Colors Explosions in _________
51. Spring Flowers in ___________
Pinterest Boards about YOU…
52. Get to Know Me pin photos from your blog or upload images
53. What I Love
54. Fitness and Exercise
55. Recipes I Love
56. Vacation of my Dreams
57. What Moves Me
58. Laugh Out Loud
59. Let's Celebrate (holidays)
60. Sports Rule!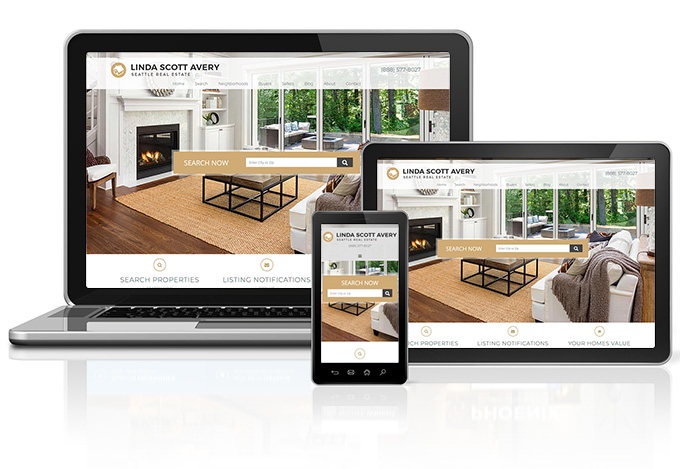 Responsive WordPress Real Estate Websites
Of course, what good are well-managed social media accounts like Pinterest, if there is no cutting edge real estate website to send visitors to? If you're in the market for your own real estate website, or finally upgrade to a new responsive website, then give us a jingle! We have over 20 years of experience specializing in real estate website design along with IDX solution sales and website integration. Contact us to learn more at (888) 577-8027 ext 1.
View WordPress Real Estate Websites
Contact Us to Learn More