Real estate video marketing is proving to be invaluable for real estate agents in order to boost sales and engagement. Even the most camera shy among us can appreciate the benefits of being "on screen".
Real estate marketing video statistics indicate video content has some of the the highest ROI. Any video you post can result in an increase of 157% more organic search results! People retain 95% of information watched on video, (versus 10% of the same information in text). 66% of people prefer to watch videos when deciding on a product or service. These numbers are too incredible to ignore – like it or not, video is here to stay.
Video interaction became essential for real estate success during the pandemic – as a result, it is time to embrace video marketing as the 'new normal'.
Fortunately, you don't have to love the spotlight to reach potential clients! There are several ways to appeal to your various audiences. Let's take a look at some of the best real estate video marketing ideas to generate leads.
Educational Videos
Videos with an emphasis on educating potential clients shows your knowledge and expertise of real estate. Providing basic information to both buyers and sellers increases their confidence in your ability to assist them though what can often be a confusing and stressful process. Examples of educational videos topics include:
FAQs: Simple straightforward advice is always helpful! You know what people need to know – why not offer them a video to answer some common questions? You can find some great real estate FAQ examples here!
How-To: Videos offering "how to" advice is helpful for everyone! "How To" videos can be basic, or "How to Search Available Listings" to market specifically to your specialties, such as:
-What to look for when searching for a home in the mountains
-What to look for when buying an oceanfront property.
-What to look for when deciding on a retirement home.These types of topics will offer the insider tips that people depend on agents for. No matter the topic, your knowledge and experience is on display for your viewers. You ARE the expert!
Neighborhood Market Info: Since the beginning of the pandemic, people have increasingly been looking to buy in regions they may be unfamiliar with. By creating general informational videos about local markets, you offer your client insider information they cannot get elsewhere. If you offer great neighborhood info, for-sale listings, recently sold properties, and/or other market conditions on your website – mention this on your site as well! Clients need to know they have found the expert on how local markets are evolving. The future of an area is vital for buyers and sellers, and the more information you can show them, the better. Here is a great example by IDXCentral client Team Blair Tahoe which offers first-rate realtor knowledge of Martis Camp, a neighborhood within their market.
Popular Searches
Just like neighborhood videos, highlights that include popular searches can attract fresh leads. This can help you compete against your competition where niche markets may be overlooked. Special listings types in your region, like Golf Course Communities, Ski Resort Communities, Retirement Communities, Lakefront Listings, and Lakeview Listings appeal to specific audiences. Educate clients on these unique listings to demonstrate your expert knowledge and showcase the highlights of these markets. Just like Team Blair Tahoe does here, you can embed videos on your website and offer a dedicated page for these popular searches in your area.
Promote Listings
It may seem obvious that video is a fantastic medium for promoting individual listings, but it is still an under-utilized resource. Studies have shown that the level of user engagement has become the most effective way to engage potential buyers and sellers. Over the past year, many realtors made the switch from in-person walk-throughs to video tours. As video tours have become more common-place, it takes a bit of creativity to stand out from your competition. Here are a few ways to sell outside the box!
Drone Footage: A big advantage of drone video is that you can show clients a view of properties that they can't get normally – even with an open house! Overhead footage isn't just limited to land sales. For example, drone footage for commercial properties can give an idea of the area surrounding a commercial location. Drones equipped with cameras are becoming less and less expensive, but the use of them in real estate is still novel to prospective buyers. To see an excellent example of how drone footage can be used for a residential listing check out the intro and end of this video created by IDXCentral client The Gemme Group, posted on YouTube.
Community snapshots: We have covered that out-of-area clients like to familiarize themselves with what kind of neighborhood they are searching in. A frequently overlooked technique is offering a look at what makes a locale unique! Include videos of community based events, such as farmers markets, craft fairs, festivals, or even a look at locally owned shops and restaurants. IDXCentral clients The Sirrianni Group illustrate an excellent example of how to highlight local area interests with an entire playlist on of community snapshot videos on their YouTube page!
Promoting a Lifestyle: While community snapshots are helpful to show specific places and events of interest in a neighborhood, lifestyle videos offer an opportunity for realtors to evoke a client's emotional connection to a region. Facts, figures, and the number of bathrooms can be found on any listing, but videos are key to helping a client fall in love with an area. Take a look at these videos from IDXCentral clients that engage buyers to imagine how their days will be spent in their new home. Truckee Luxury Property founder Greg Boyle has an amazing video that promotes the Lake Tahoe lifestyle. Luxury Coastal Properties also offers a view into the idyllic day-to-day life in Carmel with their YouTube video here. You can see by these examples that lifestyle videos have the ability to captivate varied audiences. With videos like these, you can whisk your client away from searches on a computer screen to "living the dream" in a matter of minutes.
Establish your brand
We have learned that videos can be a valuable tool for educating your prospective clients, promoting your listings, and familiarizing people with market areas. But perhaps the MOST important use of real estate videos is to further establish your brand and community presence. Not only can you invite clients to view your listings, posting videos allow people to get to know YOU. Creating a personal connection is easier to do with videos than text advertising, we have become a video culture and you can use this to your advantage! Several IDXCentral website owners use video to introduce and inform viewers about themselves and their personalized approach to real estate. Visit the beautiful site belonging to our client Karen Kostiw to see how she illustrates herself as an advocate for her New York clients here. David Gemme, of Gemme Group Luxury Real Estate, uses this video not only to introduce his company, but also to visually convey the Lake Tahoe luxury tier they specialize in.
Don't overlook Social Media! Videos created for your real estate website should be cross-posted to social media platforms. With 86% of marketers stating video has helped them increase traffic to their website (Wyzowl) promoting your videos on social media only helps expand your marketing reach.
Creating and/or promoting videos for social media reaches a wide audience, and it doesn't cost you a cent! The top three platforms consumers report using for video content are YouTube, Instagram, and Facebook. These sites where you want to spend your social media energy!
With YouTube being #1 on the list for preferred platforms to watch video be sure to post all of your real estate how-to, neighborhood profiles, lifestyle videos, featured listings, and market report videos there as well as your website. Then promote these videos on your Facebook and Instagram accounts. With Instagram you can get creative posting fun Instagram "Stories" that last 24 hours only, or take it a step further and create Instagram "Reels". Quality videos on social media can really engage your audience and create a following. Team Blair's Instagram account is a good example of how Instagram Stories, Reels and images can help promote your brand, listings, and the real estate area you serve. You can find great how-to videos on YouTube to jump start brand marketing on social media.
Keep it Easy
Video content creation might sound like extra work for you, but rest assured it is well worth it. Especially when you consider that 78% of marketers report that videos have netted them a significant increase in website traffic and generate four times as many leads. It also is easier than you might think! Here are some tips to keep it simple:
Keep your videos short and fun! This will take less of your time, and not many people have the patience to sit through a 30 minute presentation. A good rule of thumb is to keep videos between 1-6 minutes. (Of course some real estate videos, such as property tours, will be longer), It is vital to grab the viewer's attention before the minute mark. Be personable and engaging. Make use of humor or interesting facts. Use casual language to make friends with your audience. Viral videos are a great place to look for ideas.
Save time by allowing others to take the spotlight for you. Video testimonials are far more effective than those in print. Video testimonials allow viewers to get a much better feeling for tone which helps to emphasize the happiness and gratitude your clients feel for their realtor! These testimonials are easy and quick, and you don't need to have a starring role!
Speaking of starring roles, if you are camera shy, you can stick with voicing over your videos instead of being on screen. Animation is also gaining popularity as a way to engage viewers. People enjoy colorful and lighthearted animation as well as helpful infographics to emphasize your topic.
No experience? No problem! You probably know several people that can help you get going. Videos are quickly becoming the standard for online interactions. If you know someone who is a Social Media Maven, ask them for a hand. (The younger set tend to be especially savvy!)
Cross post! As we have noted with our examples in this article, you can post videos to your website, as well as YouTube, Facebook, Vimeo, and post short versions of videos on platforms such as Instagram or TikTok. You can reach multiple audiences with varying demographics just with a single video. A few edits is all it takes!
In Conclusion
Videos are an excellent way to engage prospective clients, whether they are looking to buy or sell. While videos had been becoming more predominant for communication in general, since the pandemic they have become an absolute necessity – especially for real estate marketing. Real estate videos are not only easy and low cost, but are an invaluable resource that allows agents to increase website traffic, generate more leads, and help establish media presence for you and your brand. Videos offer clients not only all the information you can provide, they also serve as a form of engagement with you and your company – the best marketing strategy of all!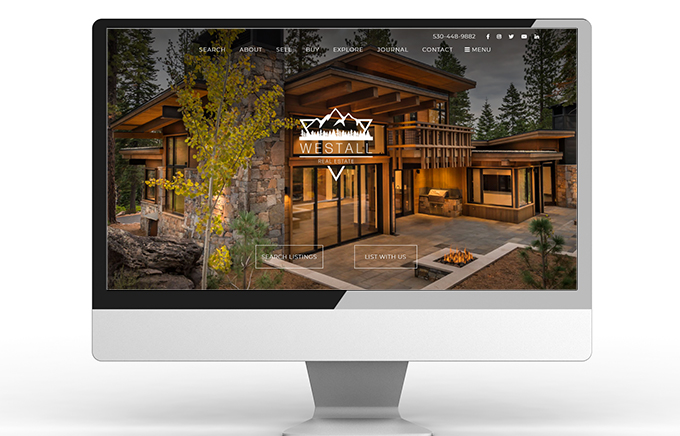 The best real estate video marketing ideas will generate leads. Real estate videos are a great opportunity to showcase your knowledge, and attract new leads. Best of all, real estate video marketing ideas seem almost endless. Having the best real estate website to showcase your videos on your blog, neighborhood profiles, popular searches about page etc. is key. Talk to us about our WordPress real estate website designs.
Call us at (888) 577-8027 ext. 1 for sales, or send us an email to get started with a free consultation.
View Our Real Estate Website Designs
Get Pricing and Features