Thank you for joining us for our third installment of IDXCentral's Web Series: Establish Your Best Real Estate Niches with Custom Popular Searches
If you are just joining us, our web series offers fresh perspectives on the features available to you with IDXCentral's Real Estate Websites and IDX technology! We have developed these feature elements to suit your company's focus and also to be flexible and versatile to adapt for future goals. Our websites and IDX plans are designed to evolve with you and your company's growth in an ever-changing market!
Looking for more information on how to get the most from your IDX? The first installment of this series is a great place to start:
Best IDX Integration Practices: Maximize Your IDX Features.
In our last series article, Showcase Your Neighborhoods : Be the Local Expert we introduced our Neighborhood Profile feature. Today we will expand upon the flexibility of this feature and how to create your best real estate niches with the creation of custom Popular Searches!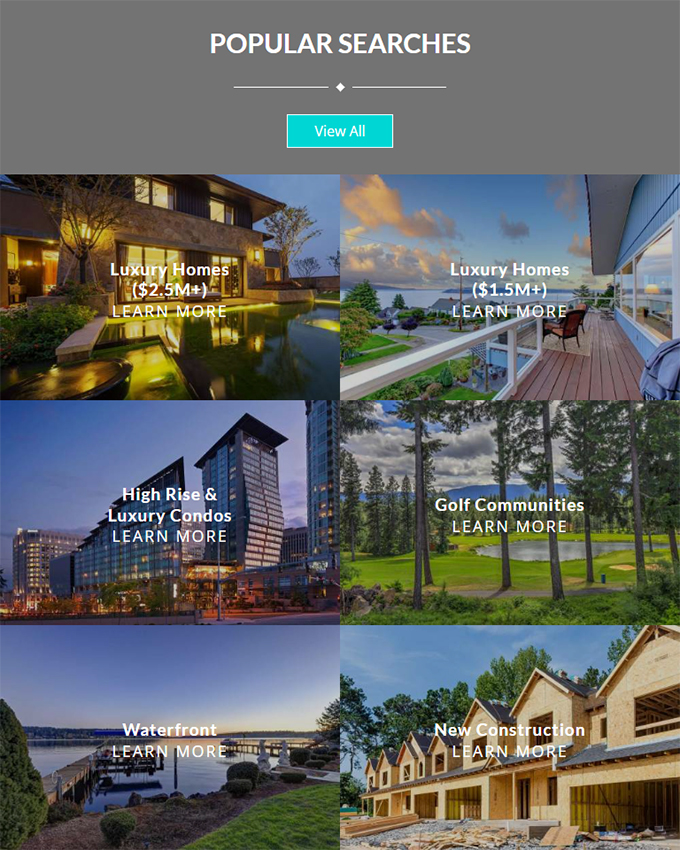 For a brief recap, our Neighborhood Profile feature offers the ability to show off your local knowledge by creating profile pages dedicated to specific market regions, and then display the listings within those regions. Neighborhood area profiles are easily built by simply saving searches using available MLS criteria such as cities, zip codes, or counties. You can also take advantage of the Polygon Tool to create your own hyper-local regions which are not necessarily identified MLS designations. Neighborhood Profiles are the perfect way to establish yourself as the local expert while simultaneously driving traffic to your site – so are Popular Searches!
Great news: the exact same "Neighborhood" search component of your website is not limited to just neighborhoods! The versatility built into the Neighborhood Profile feature allows you to focus on hot niche markets to create Popular or Specialized Searches such as "Luxury Listings," "High Rise Condominiums," "New Construction," and "Open Houses." When a site visitor selects a Popular Search category you have defined, they will find a profile page with a customized description you've developed specifically for this search, as well as the MLS listings!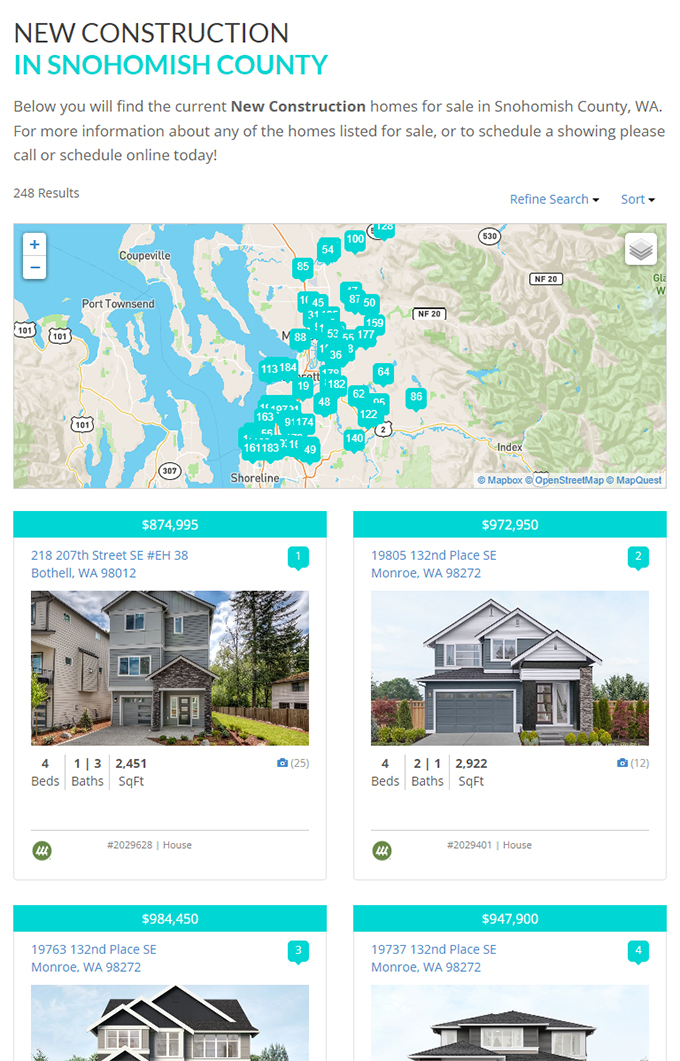 Need some great ideas for creating content on your Popular Search or Neighborhood Search profile pages? Please bookmark our How to Write Neighborhood Profiles article for ideas!
Our saved search features allow for a literally endless array of potential search types and their associated categories and/or subcategories. We've collected a few examples of different types of Popular Searches that will attract new leads looking for exactly what you offer.
Let's begin with some potential Popular Searches which can be created using available MLS criteria:
Property Focus – You may want to build distinct popular searches based on a particular property focus such as "High Rise Condominiums,"; "Boston Investment Opportunities" or "Lake Tahoe Lakefront Homes."
Using the "High Rise Condominiums" example, you could create a description page for each condominium that offers information on amenities along with features of the units themselves. These descriptions with the associated listings for the various properties would make great Popular Search profiles! Photos and video tours would also be a fantastic inclusion on these types of profile pages!
Price Range – Using a selection of pricing ranges can be used for interested clients to find homes within their mortgage budget, or allow for your real estate agency to cater to a particular clientele criteria like "Luxury Homes." Searches can be created within a location criteria and have subcategory buttons indicating pricing differentials such as "Luxury Homes 2.5M – Seattle." Another option is to start with a price range then break it down by area. Market report information would be a perfect option to use on these types of profile pages! Details on recent sale-to-listing prices, inventory information and open-house data are all great opportunities for lead capture.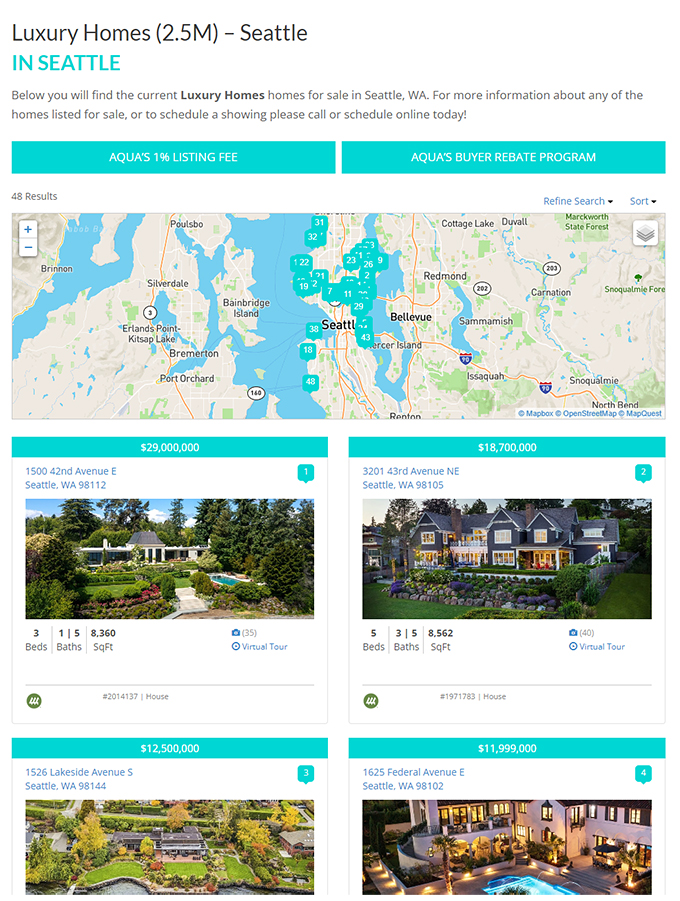 Super-Specialized – Agents with a very specific focus can also use this element for super-specialized properties, such as available lots within a single subdivision development (ie plot size; corner lots; home type)
The description page for this type of search could provide information about particular selling points of the subdivision – identifying golf courses, shopping centers, or school districts nearby are good options. This could be further subdivided by action buttons taking your visitor to ">1 acre home lots" and "1+ acre home lots". Yes, you can identify sub-areas within your sub-areas!
Open Houses – Capture the attention of prospects heading out to tour open homes this weekend with an Open Homes page. This feature alone can keep visitors coming back to your website.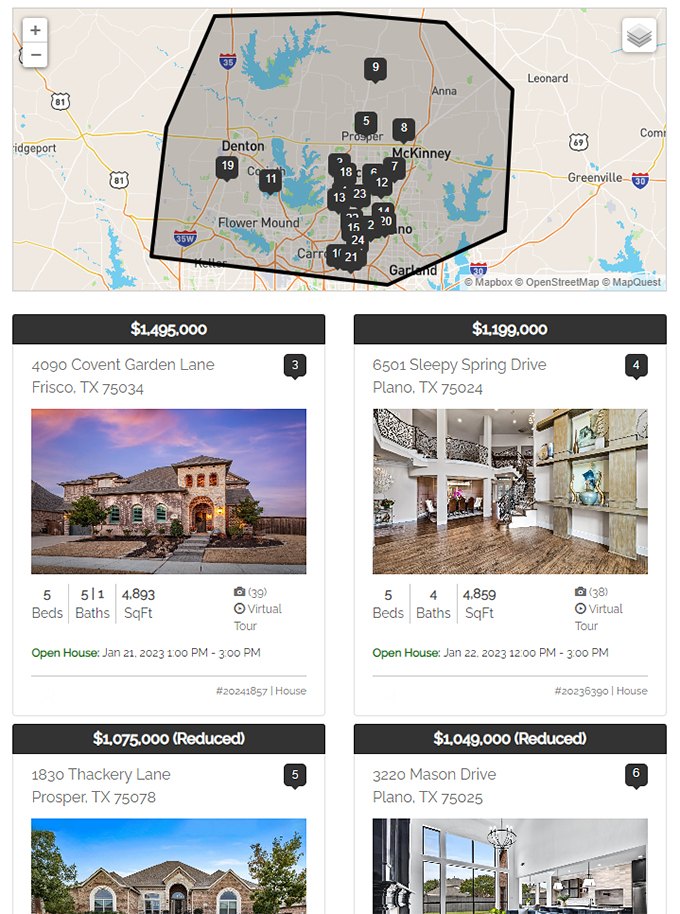 Just Listed – Excited buyers will shop your "Just Listed" page to see what's currently hot on the market. Be sure to sign your clients up for the New Listing Notifications feature. They will be excited to receive new listings that meet their specific criteria.
Now, don't forget – you are not limited by using MLS location criteria alone! You can create truly unique searches by using the Polygon tool! As mentioned in our last article, this tool allows you to "draw" an outline around a chosen area. Once outlined, this can allow you to have searches based on Lakefront Homes, Golfing Communities, or Senior Living. To best illustrate this utility – here is Realtor Fawne Hayes Lake Tahoe Lakefront Homes using the Polygon tool!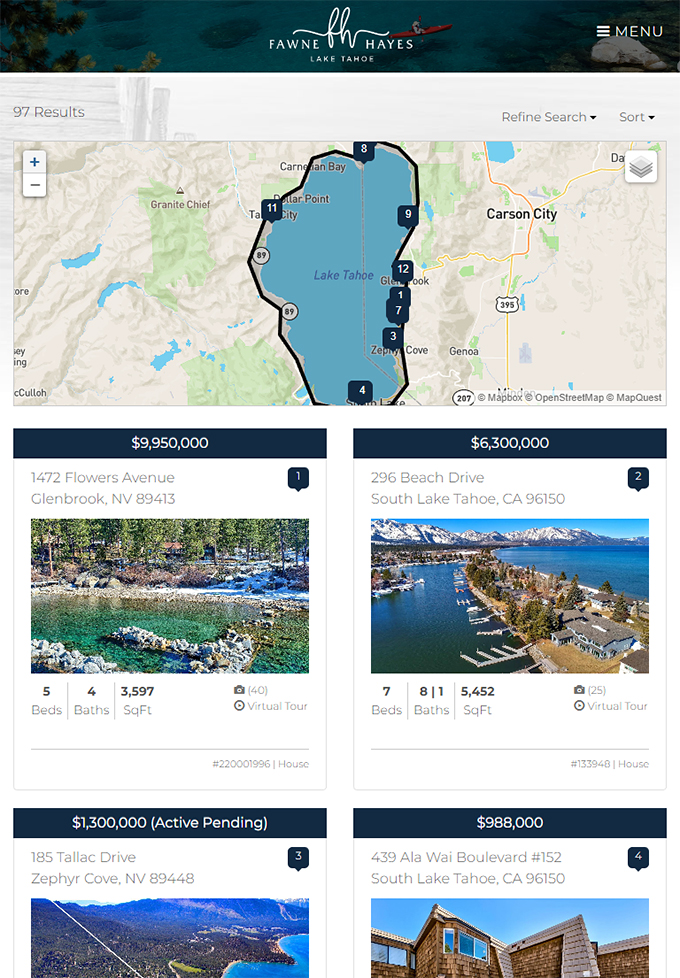 Whether by area, pricing, listing type, or any other specialty criteria available – you have limitless options to define the scope and niche of your company's focus. Even better than best – we are more than happy to assist you in creating the searches you would like to emphasize for your clients! We offer one-to-one training, Level I & Level II weekly live classes (Current Clients Register Here!) and tutorials to make sure you have all the tools available to achieve the most from your website and IDX. Our support team is 100% dedicated to you and the success your real estate website can offer.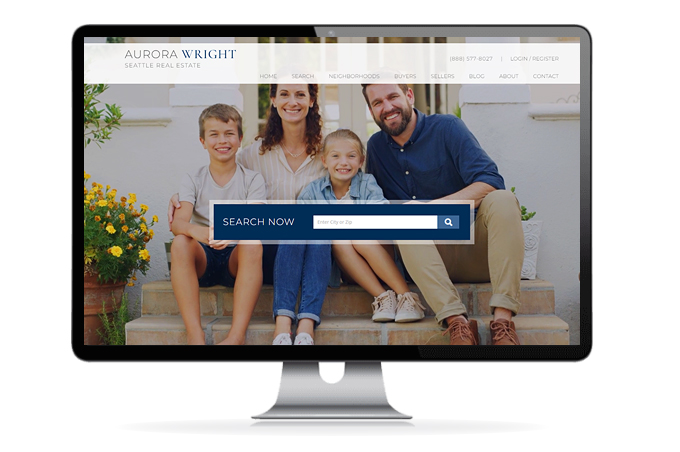 Put us at work for you!
Your website and associated IDX tools are invaluable to help generate leads and connect with clients. For over 28+ years IDXCentral.com has specialized in real estate website design and IDX integration best practices. We would love to show you what we can do for you!
Contact us via email or phone (888) 577-8027 to get started with a free consultation.

View Our Real Estate Website Designs
Get Pricing and Features