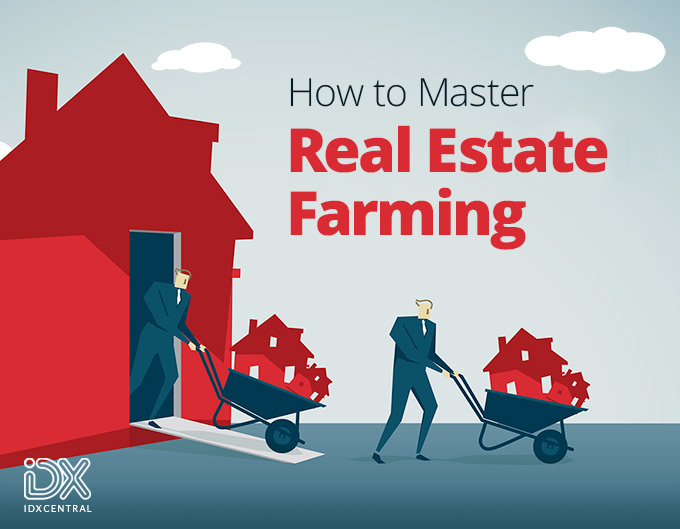 What is Real Estate Farming?
Real estate farming (sometimes referred to as geographic farming) is the practice of farming and then harvesting sales leads. Much like an actual farmer, your goal is to plant seeds, nurture those seeds, and then reap the rewards. If you've tried to buy leads or get leads from another resource, you may have found the leads to be stale, not in your market, or just plain fake! Real estate farming allows you to operate your own strategy and create, capture and profit off your own leads. Can it be hard work? Yes, real estate farming requires you to put some effort in and do it consistently. But instead of relying on other sources for your leads, you'll be in control of your market and in time, you may even lead your area in real estate sales. So buckle up, it's time to learn how to farm and take control of growing your real estate business.
Why Should Real Estate Agents Try Farming?
There's only one answer to this question: real estate farming works! Zillow and other huge corporations, with more ad dollars than you'll ever have, are trying to compete with you. They want to capture leads before you do, and then? They want to sell them back to you! Don't become another unwilling customer of a megacorporation. If you don't give real estate farming a try, you'll be treading water while other agents capture the market in your territory instead.
How to Choose A Real Estate Farm Location
Be selfish! Choose an area YOU want to work in first. If you choose an area or a buyer/seller group you have little interest in, you'll feel less motivated to nurture and harvest your leads. The stronger your connection is to the local area, the better!
The same can be said for your target audience – if you love helping first time home buyers learn the process, then that's a great target audience! But if you'd rather focus on buyers purchasing investment properties, make sure your target audience actually exists in the farming location you're considering AND that the audience is large enough to make farming worth it.
If possible, choose a location you've already had success in. If you're a new agent, that may be more difficult, so just make sure that you come off as an expert. Visit the library and learn some local history, get involved in the community, and definitely know everything there is to know about the real estate market in your area. If a famous architect built a home in your target area, you should know about it!
Do you already have name recognition in your chosen area? If there's a geographic location where you're already well known, that is an obvious prime target for real estate farming! Did you or your parents graduate from the local college or high school? Did you get your first job waiting tables at a local restaurant? Does your nephew have baseball practice nearby? Do you belong to a local networking group? If you've got roots, use them!
Research Your Farming Area
Before you dive in head first you'll want to make sure the area yields good sales results annually. You want to take the time to figure out if your ideal farming area is worth your time and money.
This process is fairly easy. Based on the zip code of your chosen area, find all the sold listings from the past two to three years – check with your MLS. Calculate the average sale price of all the homes sold in order to determine the estimated commission per sales transaction. Ask yourself how many homes you would need to close in order to make a profit that fits your needs.
Make sure there is also a high enough annual turnover rate to support your efforts. To do this, you take the number of homes in the zip code or community you focus on and divide it by the number of homes sold in the previous year.
In general, you want to select a farm area with a turnover rate around 7 to 8 percent.
– Inman News
Be sure to research any competition in the area and determine if you can "crack that nut." See what their sales were for the area and if there is room for you. Ideally you want an area with little competition and then apply yourself.
Real Estate Farming Costs
Figure out your budget! Real estate farming requires an investment of both time and money, but like any excellent investment, it will pay off in the long run. We're going to review a lot of real estate farming techniques in this article – don't bite off more than you can chew and don't feel you have to do everything to succeed. For example, if you decide to put most of your budget toward postcards and pay-per-click advertising, skip the door hangers. Don't overextend yourself and keep in mind, you can do some real estate farming techniques for free.
Plan A Real Estate Farming Budget
Okay, you've decided to actually do this! How much can you comfortably afford to spend? If you're not sure where to begin, start with the 10% rule and commit no more than 10% of your commission income to marketing. As you review our real estate farming tips, take note of which one's take the least amount of your money and your time. There are always free avenues of marketing you can pursue, such as the classic example of networking.
Create Your Real Estate Farm Marketing Strategy
You need to craft a strategy that is specific to your business and your territory. Know your territory better than anyone else, but if you're not sure where to start, begin by defining what real estate buyers and sellers in your territory are looking for. You need to position yourself as the local expert in your market – keep in mind; you define your territory so keep it small when you're just starting out. There is no "one size fits all" solution, so it's up to you to take the initiative and create the solution that works for you. Here are some tips to get you started with your own real estate farm marketing strategy.
What value will you offer with your messaging?
Once you've learned everything about your target market, focus on you and what you can offer them. Why should they pick you over your competitors? Your goal is to choose the right messaging, tailor it to your market, and then repeat, repeat, repeat! This is also the time to make sure your branding looks professional and on target – for example, if you're in a Midwest landlocked state don't use beachy colors like pastel greens and blues. If you're targeting first time home buyers avoid looking like a 'luxury' agent, or on the reverse, if you're targeting buyers looking for homes one million and over, use more extravagant branding and colors like gold and black. Work with designers experienced with real estate website branding, a great development team (like IDXCentral) can help you choose the right colors for your message.
Plan your call to actions.
Real estate farming is all about growing and harvesting leads – but what exactly do you want your lead to do? Should they call you? Email you? Like your Facebook page? Your marketing should promote an action your lead can take to get the process started. Don't be too pushy here, try to offer something in return for their data. For example, buyers may want to sign up for a free monthly market report. Here are some popular real estate call to actions you can try out:
Free home evaluation
Automated marketed reports
New listing notifications
Free moving to the area guide
Request a virtual tour
Search for homes
Schedule a showing
Attend an open house
Plan what statistics to share with your market.
Real estate farming is most successful when you offer something that buyers and sellers want. Are the incomes in your market territory higher than average? Share that stat! Are the graduation rates of local schools impressive? Share that stat! Keep in mind, a home isn't just a place to live – it's an investment and sellers and buyers love to see their investment grow. Use statistics to support your message but don't rely on them for everything. Numbers and percentages can get boring fast, so restrict stats to only the most interesting and important ones to your market, and don't include them too often.
Use consistent messaging.
You're developing your real estate farming strategy for the long term so you should be thinking in YEARS not days or months. For the best results, be consistent with your strategy and plan to nurture your leads for the long haul – it could take a year to start seeing positive ROI on your strategy so keep in mind that Rome wasn't built in a day.
Use Your Agent Website to Harvest Real Estate Farm Leads
Let's be real. If you don't have your own real estate website with an IDX (MLS search), farming leads won't get you very far. You need an impressive, informative, fully responsive real estate website that reflects your branding and your image. You need a place to funnel leads and an email address or a phone number is a good way for a lead to contact you – but this is the 21st century. Most buyers and sellers want to check you out before contacting you and the #1 way of doing that will be by visiting your real estate website! Think of your website as your business card and so much more. If you don't have your website domain on your business cards, flyers, advertisements, yard signage, postcards, and email signature, you are absolutely losing valuable leads.
Look for a website that allows you to OWN the website and retain ownership over any content you add to the website. You don't want to choose a "rental" website or use your free brokerage provided website for this, if you do you'll risk losing leads or having to start all over again when you decide to get your own website or leave for another brokerage office. Make sure any dollars you invest in your business are actually working for you, and not someone else. Long-term success in real estate hinges on owning your own website, a topic we explore more thoroughly in our article Realtor Website Ownership Critical for Long Term Success.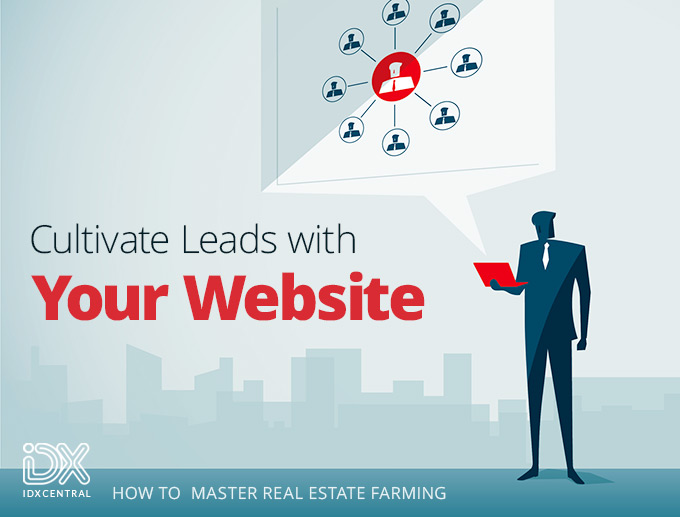 Need a website developer? Hire a professional team with the exact knowledge and experience you need. We have over 27 years of experience developing real estate website design with IDX – learn more about us!
View Our Real Estate Website Designs
Landing pages should be an integral part of your real estate website, you'll want a tool like the Landing Page Add-on offered by IDXCentral to create custom landing pages. You'll want to host lead capture forms such as a "What's Your Home Worth?" form and other forms that may be more relevant to your specific needs.
Building your SEO (search engine optimization) is another key reason you NEED to own your website and be able to add unlimited content. SEO takes time to organically grow and you'll want a place to host information that is important to your target real estate farming audience – for example, if you sponsor a local baseball team feature a blog post about their latest victory and how great local sports are for the community. Sure, you could just post this information directly to social media, but do you really want Mark Zuckerberg to own and control your content and decide who can see it? Your website is your podium! Use it.
If you're new to SEO, take a free crash course in SEO and learn from the experts at Moz: The Beginner's Guide to SEO
Use Call to Actions for Real Estate Farming
We mentioned this earlier in the article but it stands repeating – use call to actions to direct your leads to do something. The best call to action can be something you offer, an ebook, market report data, buyers' and sellers' tips, free home valuations, etc. Every single dollar you spend on marketing and real estate farming should be backed up by a call to action a lead can perform with as little effort as possible on their end. Beware long forms for exactly this reason, keep it short and sweet – you can get into the nitty gritty after you've earned their business and captured their attention.
Our BIG LIST of Real Estate Farming Ideas
We've put together a comprehensive list of real estate farming techniques to get you started. Don't try to do everything, choose ideas that work well for your target audience, your budget, and your geographic location. Remember – consistency is key!
Weekly Real Estate Farming Ideas
Drip Email Marketing: stay in touch with buyers and sellers automatically with drip campaigns, include smart content like new and sold listings, in-depth resources, market stats, hot tips, and more.
Targeted Social Media Ads: capture the attention of the highly engaged social media audience by putting Facebook and Instagram to work for you, turn targeted area posts into ads using videos, photos, stories, and more.
SMS campaigns: text messaging gives your leads one more way to contact you and when 50% or more of your leads want an answer right away, sending a text message can be faster and more welcome than a phone call.
Use Hashtags: add targeted hashtags to social media posts and share them with a wider audience, read this article for more hashtag ideas: Best Real Estate Hashtags for Social Media Marketing.
Pay-Per-Click Advertising: google ads and numerous other companies offer PPC advertising to generate leads and reduce the amount of work on your end (but there's no guarantee on the quality of leads).
Post Videos on Social Media: in our fast-paced world, video is becoming a popular way to connect with leads, if you don't mind being on camera now is the best time to create a YouTube channel and promote your brand with informative videos.
Build Relationships Via Social Media Interaction: hang out in the comments section of your recent social media posts, check out the local reddit page for your city or community, and respond to any DM's you get with enthusiasm – in our increasingly digital world, more buyers and sellers are defaulting to social media and text messaging as their preferred method of contact.
Blogging: blog as much as you can, a weekly blog post can make a big difference to your SEO and you can use a blog post to reach locals by blogging about news and events in your area, as well as traditional real estate topics, read this article for more blog ideas: Real Estate Blog Ideas – Think Listings.
Instagram, Facebook, PInterest, YouTube, Twitter, TikTok, and more: use social media platforms as much as you're able, they're free and a great way to promote your brand, knowledge of the area, and grow your name recognition. Focus on the platforms your buyers/sellers use most often and don't be afraid to experiment.
Weekly Market Updates: your brokerage or local MLS may provide weekly market updates you can share, if not create your own and offer to share this data with any potential leads, even if they're not ready to buy or sell now, they may be interested in keeping tabs on the local market and it will be your name they remember when it's time to sell.
Create a Facebook Group: does your local community have a local foodie group or an event group already? If not, you can fill the void and instigate a non-real estate conversation to connect with the community, you'll get your name out there and when the time is right, you'll have a platform to potentially share your real estate business page with, but most importantly? You'll continue to grow your name recognition locally.
Participate in Local Forums: there are numerous forums you can join like Nextdoor and Reddit where you can connect to people in your area, try answering questions and showing you're a local expert, and there's no doubt you'll see the common question about 'moving to the area' eventually. Public forums like Reddit are also indexed by google so keep in mind any answers you submit could be found by leads months or even years in the future.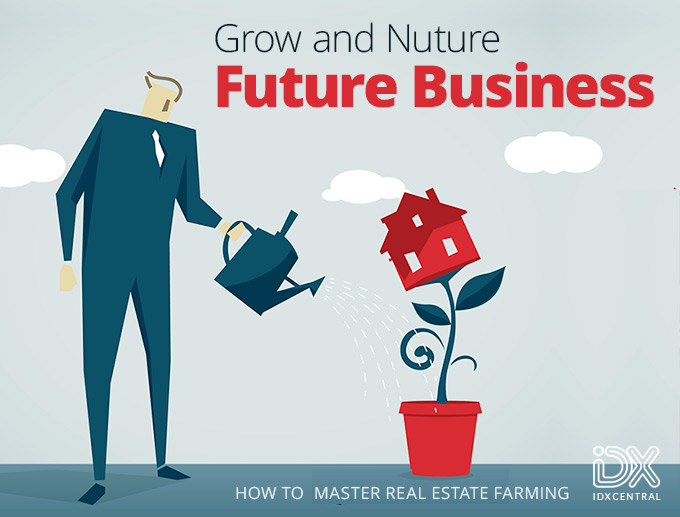 Monthly Real Estate Farming Content Ideas
Update your Sold Portfolio: unless you're a brand new agent, you should showcase your sold listings, past transactions can be a quick way to show new leads you know your stuff, aim to update this monthly and be sure to share recently sold listings in your relevant drip campaigns and social media posts. A great example is Washington Broker Beth Billington, showcasing several years of sales.
Participate in Local Events: do some research and find out what events your local community is hosting, look to schools, churches, libraries, local government branches, small businesses, social groups, and local sport events. If you can't take part, just attend and meet some new people.
Attend Meetup Groups: Meetup events are organized by locals and cover a wide range of hobbies and interests, including real estate and local business. Find and attend Meetup groups that apply to your interests and your business, you'll be sure to meet new people and continue spreading your name recognition. If your community doesn't have a Meetup group, realize you have the opportunity to start one yourself!
Work with Local Newspapers: depending on the demographics of your target leads, a column in your local newspaper could be a great way to reach more eyes, reach out to your local newspaper and see if you can provide information about real estate trends and market movements.
Postcards: direct mail marketing like postcards can be a great way to reach a large audience, aim to target homeowners within a small radius and include information relevant to the local community, give them a reason to reach out by offering something for free, like access to your local market stat report.
Real Estate Scripted Letters: ask how you can be of service to your local community, don't try to "sell" yourself in a scripted letter, instead make yourself a service for others to take advantage of, show leads the value that you can offer.
Buy ZIP Code-specific Advertising on Zillow: this can be a riskier choice because there's no guarantee you'll get qualified buyer or seller leads, make sure you only go after areas you are an expert in to start out but don't be afraid to experiment, there is no one-size-fits-all solution.
Email Newsletter: one of the best ways to reach interested leads is through a monthly email newsletter, this differs from a drip campaign as leads will come to expect your monthly newsletter sharing local listings, events, big news, hot tips, interviews, and more. If you're not sure what to put in a newsletter, ask your community! Tailor your newsletter to the needs and wants of your leads.
Monthly Market Report data: feature this information on your website and make sure interested leads are signed up to receive a monthly email with all the market stats for that month laid out in an easy-to-read format. Consider a product like MarketBoost to automate the process.
Quarterly Real Estate Farming Content Ideas
Partner with a Local Business: check out your local interior designers, furniture stores, lenders, mortgage brokers, painters, roofers, builder suppliers, electricians, plumbers, and any business related to either owning or buying/selling a home – chances are you'll find at least one business interested in partnering with you.
Sponsor a Local Team or Event: does the local boys baseball team need new uniforms? Local events and sports teams rely on sponsorships from businesses to operate and this can serve as a great way to expand your name recognition.
Just think of all the parents (potential leads!) that attend local sports games.
Advertise with Physical Media in Hot Local Locations: Consider working with a designer to create professional, branded flyers and business cards to be displayed on local boards in grocery stores, the post office, pizza places, hairdresser and anywhere people may be stuck waiting for something. Image is everything, so take the time and money to make your printed pieces professional.
Attend Networking Events: get to know your local competition and community at networking events, this is a great way to meet new people and spread the word about your business for free.
Work with Local Charities: host or participate in a local charity event, consider auctioning a service you can provide. Join your community in a clean-up event and show that you care about the community and reinforce the idea that you're a part of the community and working with you is choosing to work with a local member of the community that cares.
Quarterly Email Blast: quarterly market reports are a great way to reach out, talk about upcoming holidays, quarterly events, and big news in real estate. Consider including photos of events you attended, so it reinforces that you are a part of the community.
Yearly Real Estate Farming Content Ideas
Create a Location-Specific Google My Business Account: doing this can get your business to appear on google maps and can let buyers and sellers leave reviews for you, this also helps when using google ads, make sure to update this once a year in case you've expanded or changed territories.
Holiday Specific Marketing: take advantage of holiday celebrations by participating in them, or crafting holiday-specific advertising.
Knock on Doors: better than cold calling, going door-to-door and introducing yourself as a local agent can be a great way to get to know your community.
Distribute Door Hangers: combine this idea with knocking on doors to save time. This is a yearly suggestion because repeating this too soon may seem pushy or annoying. Work with a professional designer to make sure your door hangers are on-brand and eye-catching.
Introduce yourself to local businesses and their owners with a box of donuts so they remember your name.
Anniversary Marketing Automation: if you have a business transaction anniversary with a lead, make sure they are getting an email from you that day! Studies have shown that past leads typically want to work with the same agent again, but after 5+ years it's hard to remember who that agent was. Make sure you're not forgotten by sending yearly anniversary or birthday marketing emails.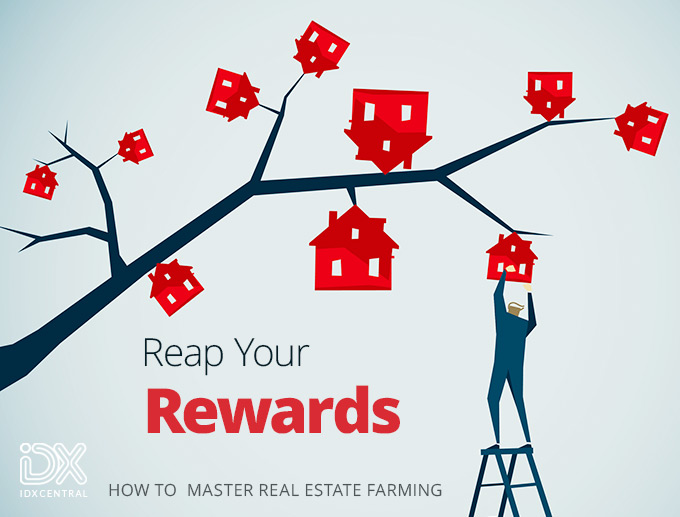 Real Estate Farming Quick Tips
Don't have time to read the entire article? That's okay! Here's our quick rundown of the most important facts and tips we've covered here.
Real estate farming is the act of advertising to extremely local areas and positioning yourself as the local expert in real estate.
Doing this can make you a (local) household name in real estate – grow your name recognition.
Costs vary so focus on ideas that fit within your budget.
Save yourself a future headache and plan your marketing strategy and target audience first.
Create a valuable message (what do you offer) for your marketing.
Plan your call to actions, give your leads an action to take – what do you want them to do?
Research important statistics to your market and share that data.
Be consistent in your messaging.
Create a professional and consistent brand.
Choose a real estate farm location that works for YOU.
Funnel leads back to your real estate website.
Use calls to action on your website to capture leads.
Every week, month, quarter, and year do one or more farming activity from our big list.
Profit!
Start Farming!
If you've made in through the entire article, congratulations! You now know the secrets successful real estate agents and brokers have been hoarding. Every agent starts at zero but with real estate farming and a little patience, you can start growing your business today with minimal upfront costs.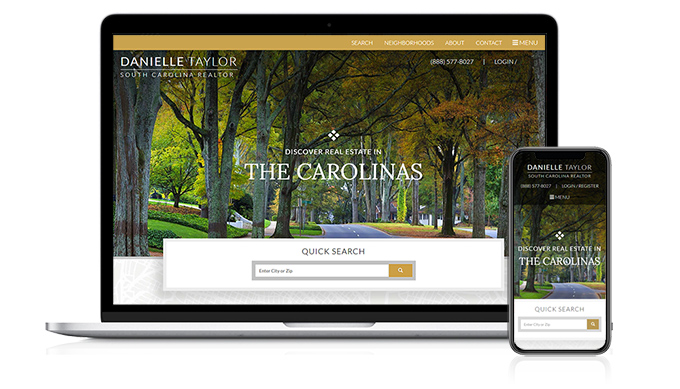 Establish Your Online Presence with IDXCentral
Need help? IDXCentral has been working with real estate agents and brokers for 27 years and counting! We have an experienced and friendly support team, talented designers, and a staff dedicated to seeing your business succeed. Our speciality is real estate website design and IDX (property search) integration with an emphasis on client-owned website investments. Get started with a free consultation today! Contact us via email or phone (888) 577-8027.
View Our Real Estate Website Designs
Get Pricing and Features